WCSHOF banquet June 24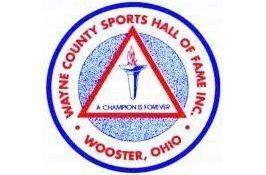 The Wayne County Sports Hall of Fame will induct its 2020 class at the Greystone Event Center, 60 Riffel Road, Wooster, on Friday, June 24.
The induction class, which was voted on in 2020 but had its ceremony postponed due to COVID-19, consists of Tom Brenner, Nicole Camp, the late Paul Dodez, Mike Gallagher, Whitney Hooley Hofstetter, Kyle Kauffman, Matt Palm, Josh Piatt, Shelton Riffle and Jared Zwick.
Doors will open for social hour at 5:30 p.m., followed by dinner at 6 p.m. and the induction program at 7 p.m.
The cost to attend is $35 per person. Children age 12 and under are $20. All proceeds go to operating costs of the nonprofit WCSHOF.
To reserve a spot at the dinner/induction ceremony, mail a check to WCSHOF, P.O. Box 1193, Wooster, OH 44691. Include names of guests, and you will be checked in at the door on the night of the banquet. For questions email waynecountys portshof@yahoo.com.