West Holmes wrestlers open Dec. 3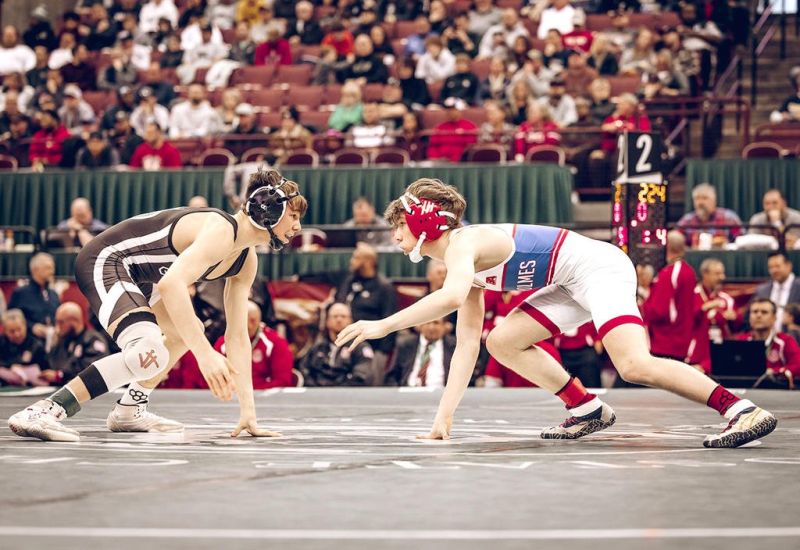 The 2022-23 wrestling season is here.
West Holmes wrestling head coach Scott Vaughn, entering his sixth season at the helm, held his first official practice of the season on Nov. 11 in preparation for the Dec. 3 Cambridge Invitational season opener.
Coming off a banner 2021-22 campaign in which five West Holmes wrestlers — Brady Smith (seventh-place finish), Mason Taylor (second), Dylan Strouse (eighth), Tucker Kaufman (eighth) and Elisha Baldridge — earned state tournament berths with all but Baldridge earning All-Ohio honors, the Knights' cupboard is far from bare.
Taylor and Baldridge both return, as does fellow senior and district qualifier Collin Gardner. Also returning as district qualifiers are Grady Toye and Grant Miller, both juniors, along with sophomores Morgan Smith and Cole Porter.
Added to that mix are a bevy of sophomore wrestlers who gained experience last season and an experienced freshman class.
Expectations are high for the upcoming season in the Knights wrestling room.
Middle school
The upcoming wrestling season for the West Holmes Middle School team will be one of transition.
With a talented eighth-grade class now in high school, WHMS wrestling head coach Justin Wilcox begins his first season coaching the Knights.
This season will be a building process that brings back some experienced wrestlers and a slew of younger wrestlers. However, those younger wrestlers have shown improvement during each open mats session.
The Knights middle school team will start its season on Saturday, Dec. 3 at the Ashland Crestview Invitational.