Young Professionals meet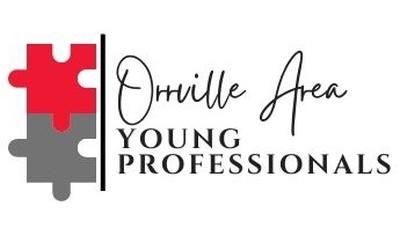 The Orrville Area Chamber of Commerce hosted a Young Professionals Mini Conference on Friday, Sept. 8. Nearly 30 area young professionals attended the conference, which was held at White Oak Event Center.
"We believe in developing and retaining future leaders in the Orrville Area," said Dan Franks President and CEO of the Orrville Area Chamber. "This is why we invested in the Young Professionals Mini Conference."
Tyler Adams, vice president of development at Junior Achievement of North Central Ohio, presented on the importance and power of storytelling and the value of effective and efficient communication in today's visual world. From mastering personal branding to crafting your video editing skills, he discussed a few ways to upgrade your toolbelt to tell your story in a better and more impactful way.
Ashleigh Musyt Best, director of career planning at The College of Wooster, discussed the value of having professional mentors. She taught attendees to reconsider how you "network" and seek mentorship, expanding the horizon of possibility. Participants learned how to intentionally grow connections in meaningful ways; seeking a network that can support you in a holistic way.
The afternoon ended with a panel of area business leaders – Glenda Ervin of Lehman's, Susan Marlar of Meaden & Moore, and Eddie Steiner of The Commercial and Savings Bank — who hosted a Q & A session. The young professionals asked questions and the business leaders provided advice for attendees.
The Orrville Area Young Professionals will host a networking reception later this fall. For up-to-date information, visit www.orrvillechamber.com.