Annual Christmas in Zoar continues favorite activities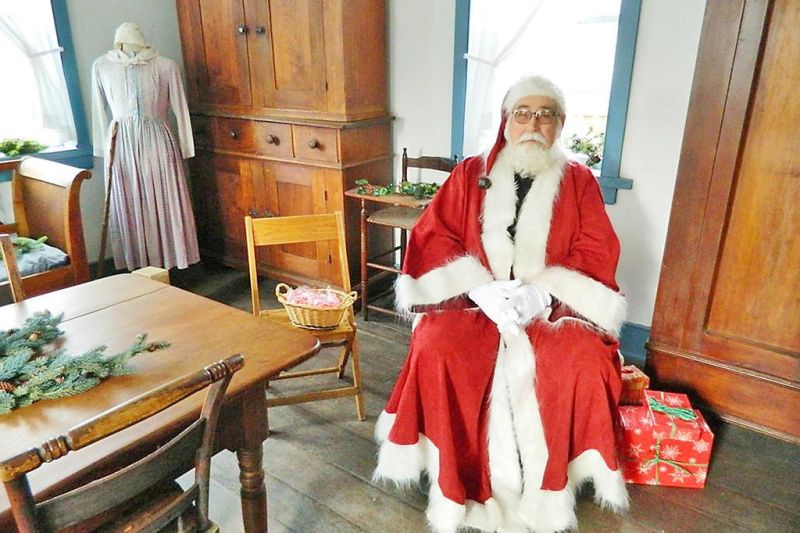 This year's Christmas in Zoar will have all of the activities attendees have come to expect, along with a number of new activities.
Christmas in Zoar will take place Saturday, Dec. 7 from 11 a.m. to 7 p.m. and Sunday, Dec. 8 from noon to 4 p.m. There will be a juried craft show for gift buying; food vendors; visits with Belsnickel, Kristkind and Santa; and music at the Zoar United Church of Christ.
This year crafters and stores will remain open for shopping until 7 p.m. so visitors can enjoy the atmosphere of the village lit for the holidays. Music will be brought out into the village with strolling musicians and carolers, as well as music from the Number One House steps.
Horse-drawn wagon rides also will return, as will private home tours and the Christmas Designer Showcase in the Bimeler House. Pine Cone Gift Shop will return to decorate the first floor and show visitors how to replicate the look in their own homes.
Additional activities included with admission are private home tours, tours of the village's historic museums, a one-man performance of "A Christmas Carol" by John Ferris in the Zoar UCC on Saturday and a candlelight church service at the Zoar United Church of Christ on Saturday at 5 p.m.
Admission to Christmas in Zoar is $10 for age 13 and older. Children 12 and under are free. For more information call 330-874-3011 or 1-800-262-6195.