Bell takes new role at Wayne Board of Elections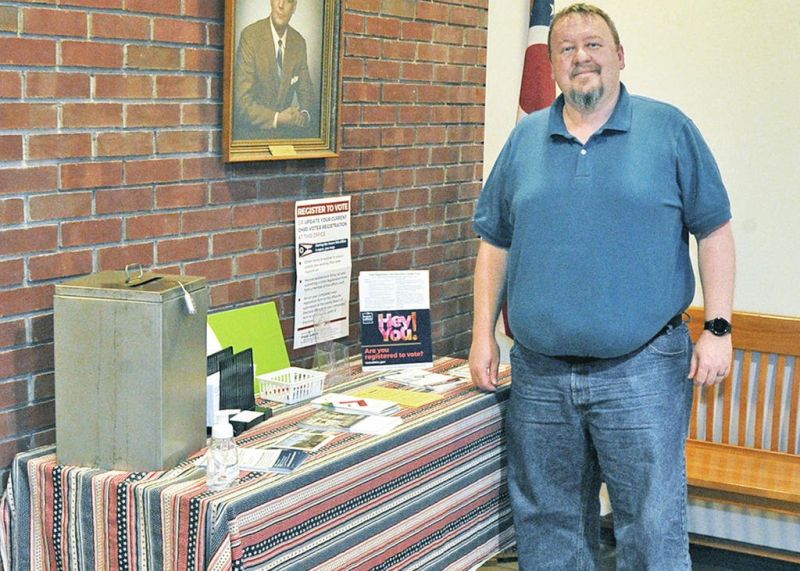 Following the retirement of Deputy Director Richard Corfman from the Wayne County Board of Elections, the office began looking for his successor.
They did not have to look very far to find Bryon Bell.
Bell has been employed by the board, working on the technical side of the operation since 2019.
"I have always been engaged and involved politically," Bell said. "Years ago I was active and involved in political campaigns and in my labor union. Through that, I went to work at the AFL-CIO as an organizer. A large part of that was educating union members on being involved with the process."
He has always been enamored with the process of government and how the system of democracy works. In 2010 Bell received a bachelor's degree from Kent State in sociology and political science.
"In those disciplines I learned how people function within the framework of government and how it all fits together," he said. "I appreciate the fact that these institutions and systems we have in place in our government are designed to exist and maintain their function as people come and go. A year ago there was a different person in the chair I am in today, but the integrity of the chair is still in place. The things we value as Americans are supported by these systems."
Having worked on campaigns previously, Bell appreciates the election process.
"Everyone in the community takes time on election day to come out and make their voice heard," he said. "There is magic in that, and I look forward to every election. Myself and the people I work with genuinely care about our roles."
Bell said those who work on elections find it difficult to see the forest because the trees are in the way.
"On election day it is not unusual to get home at 3 a.m.," he said. "The next day someone will ask me who won a particular race, and I have to admit that I don't know."
He said he and his team are so focused on ensuring the integrity of the race and that every rule is followed that they don't have time to focus on individual outcomes.
"Our role is to ensure that rules are followed," he said. "We aren't concerned about whom you vote for or the outcome. We care that the results are accurate and the chain of custody rules have been followed."
Bell said within the walls of the office, it is a rare occasion politics are ever discussed.
"If someone spent a day in our office, they would not know our personal politics," he said. "We agree on so many things about the importance of our work that we do not waste time discussing the things we disagree on. We know each other's political identity, but that is where it stops. It is a political job with no politics involved."
Dan Starcher is a public communications coordinator for the Wayne County government.