Berlin celebrates a special season with its annual Christmas parade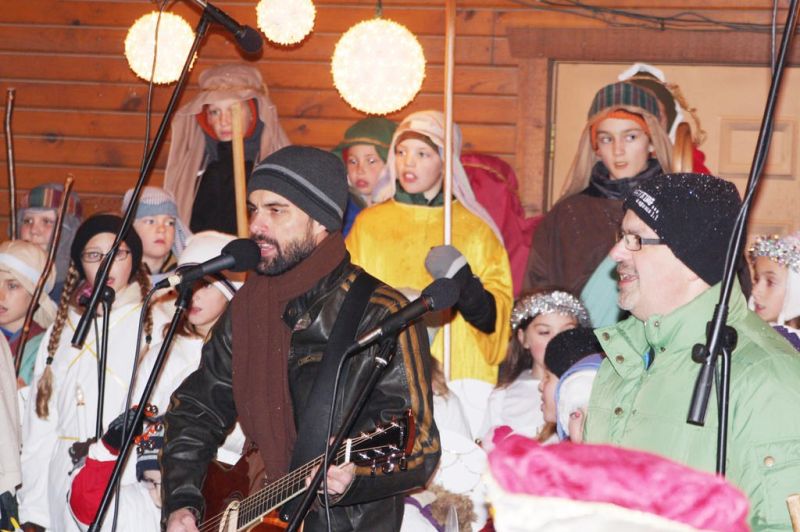 The Christmas in Berlin parade has become an annual rite of ushering in Christmas for many who flock to Berlin the day after Thanksgiving.
The tradition of Christmas in Berlin started with a few merchants standing in the street corner singing Christmas carols and has grown for nearly the past quarter-century into thousands of visitors, many making this an annual appointment on their calendar and driving miles to return.
The Berlin Main Street Merchants invite the public to join them Nov. 29 to celebrate the start of this Christmas season with a live nativity parade and candlelighting ceremony.
The nativity parade will begin at 5:45 p.m. at the Berlin Village Gift Barn and conclude at the stage at the center of town, where the candlelighting ceremony will be held and the Christmas Story read.
For anyone looking for something new, they'll have to look elsewhere. Assistant coordinator Brittany Yoder said because the parade has continued to grow in popularity from year to year, they haven't found any reason to alter it from its original format.
"There's just not a lot of reason to make any changes," Yoder said. "When this first began, the point was to remain with the theme of keeping Christ in Christmas. We are all very passionate about that main purpose, and that hasn't changed. There is something uniquely serene about the way the parade goes through town with the nativity, the angels, the songs. And even with all of the people around, you get to the middle of town and there is this wave of peace."
For those who attend, it is a Christmas parade like few others. For the people who put it all together, it is an undertaking that isn't easy to plan.
"This is a huge community builder," said Doug Burgess, president of the Berlin Main Street Merchants Association. "It is such a big task to pull it all together, but because we have such a committed group of people pulling it all together, it becomes this incredible event that continues to do the one thing it has always done, which is to remain true to what we are as a community. We don't falter from that idea that Christmas is about faith. Everything you see from this event is kind of like what you'd see in a Hallmark movie, and it is all sincere."
The Berlin parade is an evening about the nativity, the star in the east, the peace of a single lit candle turning into many and the story of faith with the hope of inspiring others to celebrate Christmas with the focus on the greatest gift to mankind: the birth of Jesus.
The parade features Mary and Joseph, the Three Wise Men, carolers in horse-drawn wagons, angels, shepherds, and live animals such as camels, sheep, goats, donkeys and horses all donated by The Farm at Walnut Creek. As usual there will be plenty of participation from the children, many of whom will parade down Main Street as angels.
"It's really neat to see the children get involved, and they really enjoy being a part of the parade," Yoder said. "We think it is important to have younger people get involved because it is crucial to carrying on the meaningful traditions that have made the event what it is."
The merchants will once again partner with a few ladies in the community in sponsoring Operation Christmas Child. They will serve hot chocolate, coffee and cookies all for a donation of which 100 percent of proceeds will go to sponsor shoe boxes. These boxes help children all over the world, bringing school supplies, hygiene items and small-gift items. Every year these ladies travel to Charlotte, North Carolina with a motor coach full of volunteers to help prepare shoe boxes to be sent overseas.
Operation Christmas Child is a division of Samaritan's Purse, a ministry started in 1970 and headed up by Franklin Graham, son of Rev. Billy Graham.