Fundraising efforts set up to aid injured Dover teen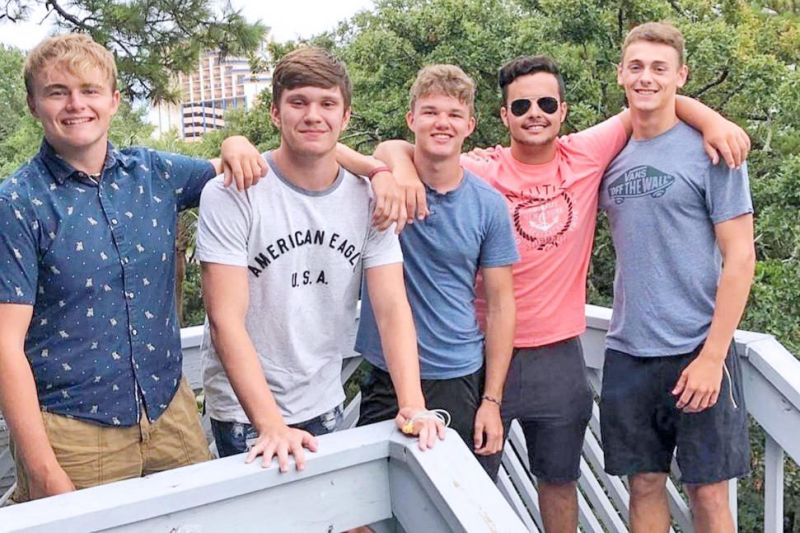 Dover High School senior Scott Cecil should have been donning a cap and gown on May 28. Instead, he is garbed in a hospital gown at Cleveland Clinic Akron General following a motorcycle accident on May 23, in which he suffered critical injuries.
The 18-year-old was riding with two other friends that afternoon when he crashed the Yamaha he was riding on Broad Run Dairy Road Northwest. Cecil was life-flighted to Cleveland Clinic Akron General when he said he couldn't move or feel anything.
According to Kim Nathan, the nurse for Dover City Schools and a friend of the family, Cecil has been riding safely for years and was wearing all the appropriate safety gear. She thinks a car may have crossed left of center and Cecil overcorrected, causing his bike to overturn.
"The trauma physician said it was the worst spinal injury he'd ever seen," Nathan said.
Nathan has launched a GoFundMe page called Support Scott Cecil. "We set a goal of $20,000," Nathan said. "Within 24 hours we had broken that goal."
Nathan said the goal was to make cash immediately available for Cecil's mother Sarah and sister Lydia for immediate needs such as mortgage, food and gas. "Sarah is going to be making a lot of trips to Akron over the next few months," Nathan said.
A star athlete and stellar friend
Cecil is a skilled swimmer and an accomplished sprinter on the Dover track team. He recently qualified for regional competition in the 4-by-400 relay with team members Ryan Nixon, Aaron Callentine and Seth Wisintainer.
Cecil also is a member of a group known by friends as the Dawgs. Nathan's son Blake is a member of the Dawgs as well. The boys have been friends for several years, and they and their families have become inseparable.
"They're not blood brothers, but they are brothers in every sense of the word," Nathan said.
Blake Nathan said when he and his friends heard about the accident, it didn't seem possible. "At first we were terrified. But then we remembered who Scott is, and we knew he wouldn't want us to feel down," he said.
Blake Nathan said he and the other Dawgs — Tyson Lurie, Austin Cochrun and Garrett Newsome — headed to the hospital as soon as they could. "We knew we wouldn't be able to see him, but when he finds out we were there, I know it will help him. When you form a brotherhood like ours, it's unbreakable," he said.
His mother agrees. "The boys have been devastated, but they have been strong enough to pick up the ball and do what needs to be done," she said. "When I talked to Sarah the other day, she said, 'I'd give anything for an ice coffee.' Those boys were in a car within 10 minute and on their way to Akron to get whatever she needed."
On Friday, May 28, the Dawgs gathered on the dais to accept the Dover High School diploma for their friend, Cecil.
"Scott Cecil is one of the most genuine and selfless people on the planet," Blake Nathan said. "You can't find a more honest, down-to-earth person than him. And he's very tough. I know there is nothing that will change him from being who he is, whatever comes of this."
As of Saturday, May 29, the GoFundMe account had topped $28,000. Kim Nathan said the account will accept donations for a while. For those who want to help but are not comfortable donating online, an account has been opened at First Federal Bank under Sarah Cecil's name. Donations can be made at any branch.
The Dawgs are looking forward to having their friend back. "We will have a Dawgs' night when he gets out," Blake Nathan said.