Central's annual auction vital to fair tuition for all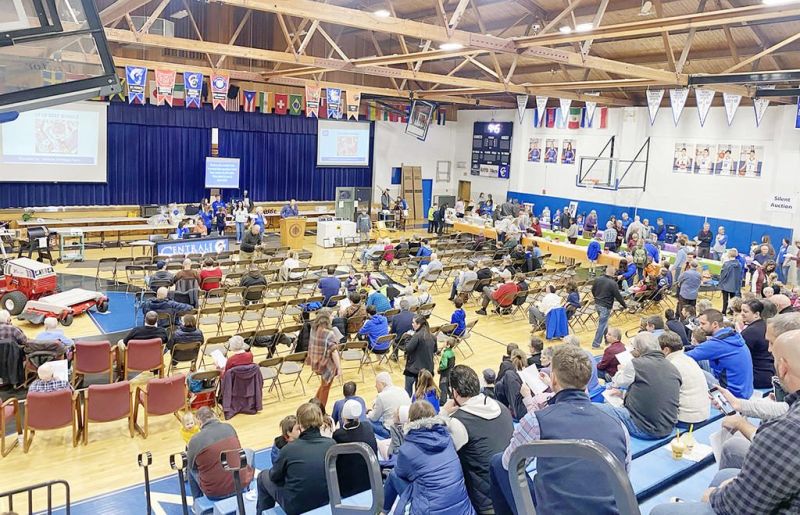 Every spring the annual Central Christian School Auction brings the community together to support the school's effort to provide education in a Christian atmosphere.
While the community gathers to support the school through both donations and in bidding for auction items, the most important aspect of the event is it is designed to benefit all students when it comes to easing tuition.
The in-person auction will be Saturday, March 11 at 9 a.m., but things will kick off a bit sooner with the online auction beginning March 3 at 8 a.m. and closing March 10 at 6 p.m.
According to Nathan Holton, CCS superintendent, they are currently accepting all types of donations, from smaller household items to big ticket items. In addition, they are currently in search of individuals or businesses willing to become partners for the auction or provide matching funds.
"We have two main fundraisers each year including the Community Service Day and our annual auction," Holton said. "All of the proceeds from both events go directly into our Fair Balance Student Tuition Fund."
CCS has a sliding tuition fund that allows families of all incomes the ability to afford attending.
"This fund allows each family to pay a variable rate of tuition based on their own income and resources," Holton said. "No Central student pays the full cost of their education. The generosity and support of the community is appreciated and is an important part of how Central works."
Thus, the funds raised through the auction make a direct impact on every student's ability to attend a private school where an emphasis is placed on building Christian values.
"The online auction is really a fun and unique way to kind of usher in the big auction," Holton said. "It's a fairly new addition that came about when the pandemic shut everything down. It was so successful that we wanted to stick with it to create another avenue for people to bid aside from the auction itself."
This auction is one that presents plenty of purchasing opportunities at every spending level, food and lots of fellowship — something that brings plenty of Central graduates back to support the school.
With RES Auctions and Central alumni Joseph Mast headlining the auction, it should be a fantastic event.
"We have so many wonderful supporters, and they love a good auction," Holton said. "Joseph and his team at RES have done such a wonderful job of helping our auction grow. But this event truly is driven by community. The auction brings together families, alumni, our business community, our administrators and staff. It's a celebration of community. It may not be a school day, but it is a school community day."
Holton said the relationship between a school and the community is essential to any school's success, and area businesses and families were quite generous in donating to the auction.
Another way the auction succeeds is presenting matching sponsors who match people bids with donations. Holton said this year the school will present a new option, that being sponsorships for the auction.
The auction will feature a variety of auction items in every price range. Baked goods and homemade candies, tools, outdoor furniture, home appliances, tickets to Cleveland Browns and Ohio State University football games, real maple syrup, delivering and planting of tulip trees, a Burmese Mountain Dog puppy, instruments, a Central-themed quilt, ProVia entry doors, a Trager grill, a cabin vacation in Colorado, and a new Ventrac 4520P tractor with a MS600, 60-inch finish mower will be available both online and at the live auction.
There also will be a kids auction that will allow children to bid on items designed specifically for young children and families.
"We are so grateful to everyone who pitches in to make this event special," Holton said. "It's a big energy day filled with so much giving and joy, and we are blessed to be a part of a community that values everything Central Christian is about."
Call 330-857-7311 or email Sandy Miller, auction coordinator, at sandy@buckeyeexpo.com or visit www.ccscomets.org.