Wayne Children Services changes annual Christmas program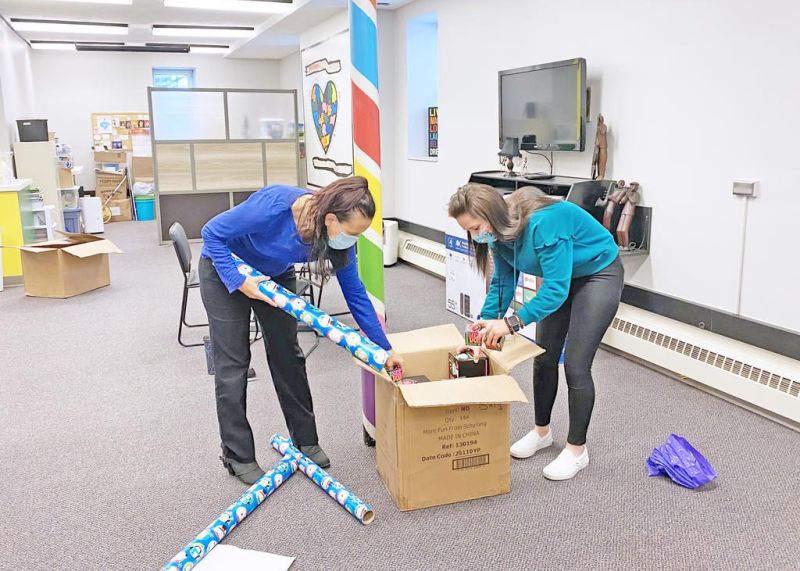 When the safety considerations of COVID-19 became clear, Wayne County Children Services had to change its traditional Christmas program to one that will minimize contact and promote safety.
"The fact that we love to provide a nice Christmas for our children has not changed, but the way we have to do it this year is different due to COVID-19," said Lisa Kopczinsky, volunteer coordinator with children services.
To provide safety to its sponsors, those they serve and their families, children services will modify its "Make a Wish" Christmas program this year.
"We realize that nothing could ever replace the gifts that are lovingly selected by our wonderful sponsors, but due to COVID-19 precautions, we are unable to accept any filler gifts this year," Kopczinsky said. "Christmas 'Make a Wish' would not be a reality if it were not for numerous sponsors who make hundreds of wishes come true. Each year there are more children with wishes to be filled."
In the past sponsors received a child's name and shopped for gifts that child had asked for, Kopczinsky said.
Instead, sponsors can make monetary donations that will be used to purchase nonspecific, age-appropriate gifts for the children this year, according to Kopczinsky. A gift card will be given to each child as well.
Children services has partnered with Toyrifix in Smithville to purchase the gifts.
"We're thrilled to have Toyrifix join us. They have the most wonderful toys that are fun, durable and educational. And we wanted to keep it local," Kopczinsky said.
Anyone wishing to donate a gift card instead may purchase them from Visa/Master Card, Amazon, Target, Gamestop or Walmart and drop them off at children services in the Kinney building on Burbank Road, either at the front reception desk or the drop box after hours. They also can be mailed to children services at 2534 Burbank Road, Wooster, OH 44691.
Those with questions can call children services at 330-345-5340 or email Lisa.kopczinsky@jfs.ohio.gov.
Donations must arrive at children services by Dec. 11, as gifts will be purchased and distributed by staff the weeks of Dec. 14 and 21, Kopczinsky said.
Kopczinsky said donors need to include their name or organization name and address, along with a memo notation that it is for "Christmas MAW" with their donation so children services can issue a tax receipt and send them a Thank You Newsletter.
Tax receipts will be issued by Jan. 31 for all donations.
Children services has roughly 225 children who will participate in the program, Kopczinsky said. Anyone with an open case will receive the gifts.
"Our caseworkers have been conducting most meetings by Zoom, staying out of homes as much as possible," Kopczinsky said, "so we believe our Christmas program is more essential this year than any other."
Every child in the system will receive the gifts, whether they are within the family, foster care or residential care.
Wayne County Children Services provides services including reporting abuse, emergency assistance, intake services, and child abuse and neglect training for daycare providers. It also provides resources for family services, kinship services, and independent living and young adult services, as well as foster care and adoption.
For those wishing to volunteer throughout the year, volunteer applications are processed during the months of February through September. The Christmas "Make a Wish" program takes significant coordination, ensuring all children have a bright holiday. WCCS will gladly review applications it receives from Oct. 1 through Jan. 31, beginning in the month of February.