Wooster celebrates Arbor Day at Oak Hill Park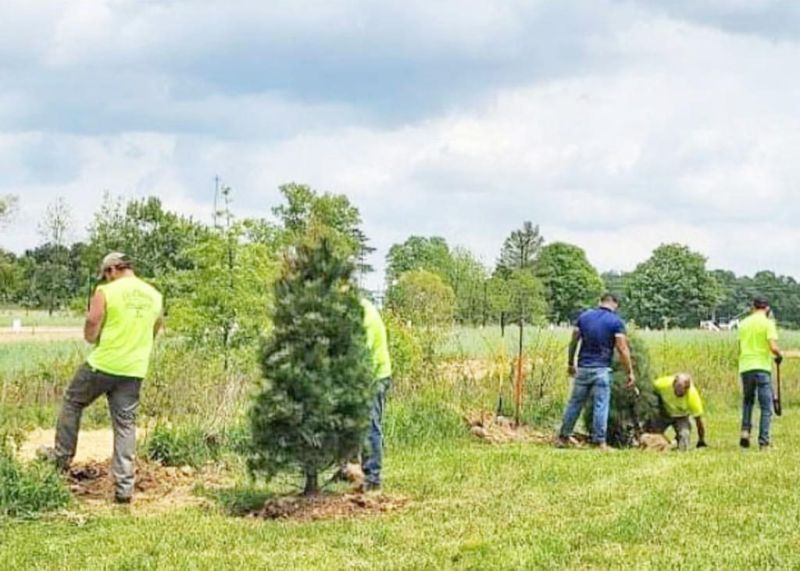 National Arbor Day is a secular day of observance in which individuals and groups are encouraged to plant trees. Arbor Day is celebrated in all 50 states.
The most common day of observance in Ohio is the last Friday in April, called National Arbor Day. However, a number of other state Arbor Days are at other times of the year to coincide with the best tree planting weather. These times vary from January and February in the south to May in the far north.
The City of Wooster continues to be recognized by the Arbor Foundation as the original Tree City USA. On May 19 the city's designated planting site was located at Oak Hill Park, where three eastern white pines and a swamp oak were planted.
The celebration started with 16-year Mayor Bob Breneman reading his proclamation to all who attended, thanking those who have dedicated their time and efforts in continuing Wooster's 47-year run as Tree City USA.
The urban forestry commission is composed of certified arborists and laborers to facilitate the care and planting of trees throughout the city. Each year the City of Wooster strives to plant 150-200 trees and encourages its residents to follow suit in planting trees within their own green space.
Since 1956 the urban forestry commission has assisted two local service organizations in the annual distribution of over 600 dogwood and magnolia trees on Arbor Day to the first- and fifth-graders at Wooster City Schools for planting at their residences.