Dalton Dariette keeps it in family with new ownership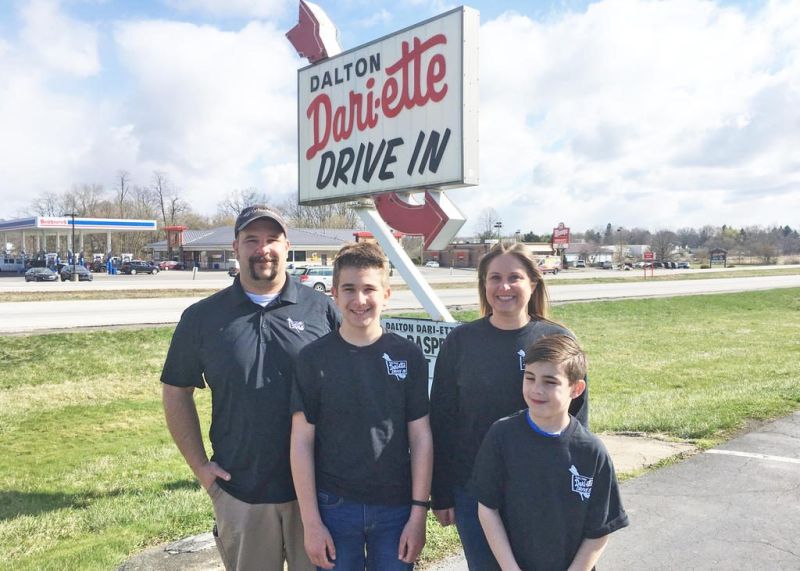 The Dalton Dariette, a popular drive-in since 1957, is now open for the season and under new ownership.
Justin and Beth Davis purchased the dariette in January to become the third generation of the Davis family to operate and own the business. Previous owners were Dan and Lori Davis, Jim and Donna Dale Davis, and Richard Kohler, the father of Lori Davis. The founder was Kenneth Zuercher in 1957.
"My uncle (Dan) was getting ready to retire, and he approached me a year ago about purchasing it. There were others interested, but he wanted to give us first chance," Justin Davis said. "My parents (Chris and Jim Davis) own the Orrville Dairy Queen, so I grew up with this type of business."
Previously, Justin Davis was in the tire business while Beth Davis is a teacher in Wooster City Schools.
The dariette opened for business on March 16, and its manager is Jen Huff, who has served in this position the past 18 years. They employ 25 people.
Hours are 10:30 a.m. to 9 p.m. Monday through Sunday with a 10 p.m. closing in the summer.
"I just feel good about keeping the business in the family," Justin Davis said.