Family Eyecare Associates add new optometrist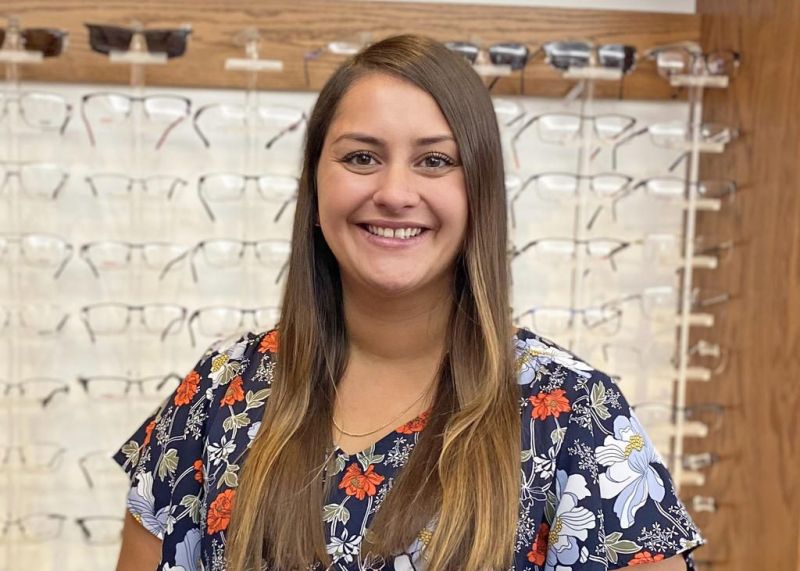 Family Eyecare Associates of Millersburg announced the addition of Dr. Morgan Hubbard to the practice. She will join the optometry practice of Dr. Nathan Atterholt.
Hubbard was born and raised in Carroll County and graduated from Malvern High School. She earned her Bachelor of Arts in Biology from Capital University, then earned her Doctorate of Optometry and Bachelor of Vision Science from Nova Southeastern University College of Optometry in Fort Lauderdale, Florida. While in optometry school, she completed externship rotations with emphasis in ocular disease on an Indian reservation in Montana and at an ophthalmology surgical center in Pittsburgh.
Hubbard enjoys working with patients of all ages, with a special interest in myopia control, ocular disease and dry eye disease. She also enjoys fitting patients in contact lenses including both soft and specialty lenses. She manages patients with conditions such as cataracts, glaucoma, diabetic retinopathy, macular degeneration and ocular emergencies. She is excited to be back in Ohio and to provide eye care to the local community.
In her free time, Hubbard enjoys spending time with family, friends, her dogs and her boyfriend, Josh. She enjoys the outdoors, hunting and camping, painting and crafting, and being active. She has a passion for traveling and looks forward to completing mission trips in the future.
Hubbard is a member of the Ohio Optometric Association, the American Optometric Association, the American Legion Post 375 and St. Francis Xavier Catholic Church.
Family Eyecare Associates, located at 1275 Glen Drive in Millersburg, provides comprehensive eye care for all eye conditions including the need for glasses/contact lenses, glaucoma, diabetes, macular degeneration and emergency care.
Hubbard is currently accepting new patients. She accepts most medical and vision insurance plans. She can be called at 330-674-6121.