Wooster Twp. Fire event raises $25k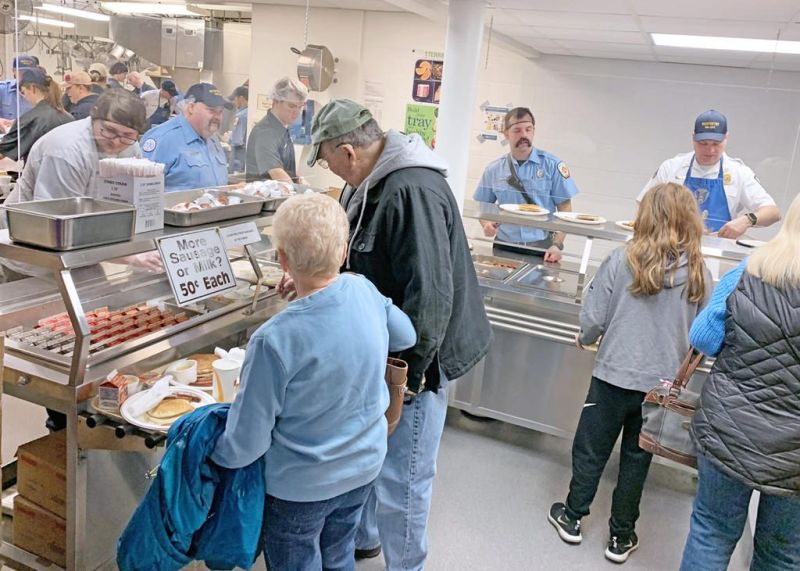 On Saturday, March 4, firefighters and staff of the Wooster Township Fire Department, along with families and friends, served 2,803 meals during the annual Pancake Day fundraiser.
Fire Chief Dallas Terrell anticipates the department will clear around $25,000 from the event. These monies are earmarked to help build and advance the department's drone program.
"Drones used in the fire service can help us in many ways," Terrell said. "The eye in the sky can provide us with an aerial overview of a scene, find hot spots from a fire with its thermal camera, assist with surveying flooding incidents without putting personnel in hazardous environments, assist in searching for missing people and so much more. The more we use it, the more we realize how much of a benefit it can be to personnel safety, scene management and incident mitigation."
Terrell said the department wants to continue to add to the equipment and training already in place in order to ensure there is a drone and pilot available whenever needed.
"Thank you to everyone who helped to make our event successful," Terrell said. "Whether you helped work at the event, attended the event or donated to the event, it would not have been successful without everyone's contributions, and we are all very grateful."
Next year's Wooster Township Fire Department Pancake Day has been scheduled for March 2.