Fundraisers feature iron men, 100-mile cyclers and big prizes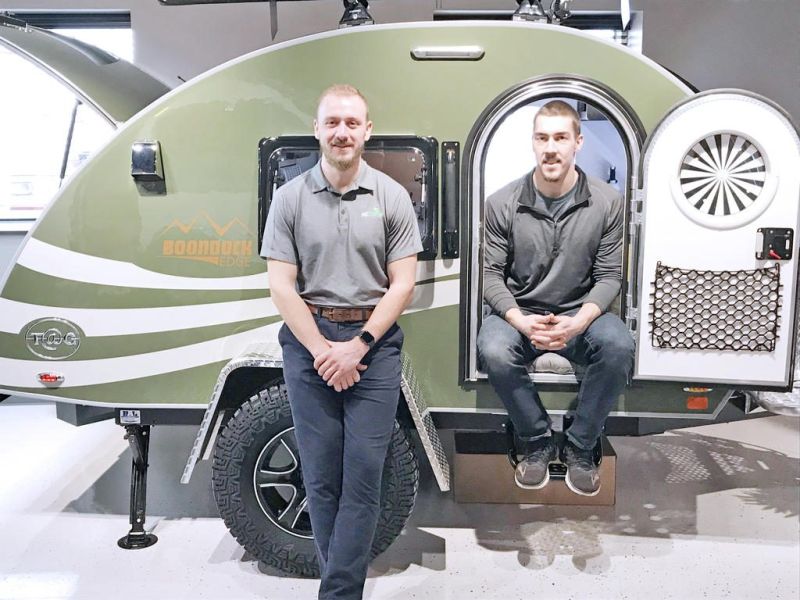 Placing a child in a home through adoption and competing in an iron man triathlon competition seemingly have nothing in common, but they are both the focal point of the upcoming Pure Gift of God fundraising campaign.
Pure Gift of God is a nonprofit organization that has helped many families find ways to adopt by providing grants for parents.
The adoption process can be expensive, and Pure Gift of God has created funds for families to help alleviate some of the expenses involved. To do that, the organization must find ways to generate a financial foundation from which to draw funds.
"Our applications [from families wishing to adopt] have jumped significantly over the last year and a half," said Curt Yoder, one of the founders of Pure Gift of God. "We are reaching families across the country to help take away some of the financial stress on families. We are now seeing a lot of adoption agencies referring us. Our goal is to always make adoption possible for couples by providing grants to them so they don't have to sell 1,300 pizzas."
The annual kick-off banquet will be held Friday, May 31 at Rustic Ridge Wedding Barn in New Philadelphia. A time of fellowship will begin at 6 p.m. with a full-course steak dinner following at 6:30 p.m. The cost of the event is $250 per plate or $2,000 for a table of eight.
Last year following the Pure Gift of God banquet, Jesse Mullet strapped on his helmet, hopped on his bicycle and rode across America from the west coast to the east coast in a 30-day event that raised nearly $100,000 for the adoption agency through a fundraiser called Pedal for Orphans.
This year the banquet will be followed by an iron man race in Lake Placid, New York.
"There is a limited number of seats available, and we did sell it out last year," Yoder said. "We have added some tables, and it is a nice evening, and we will be giving away some very nice prizes."
That list includes a NuCamp camper, several vacation package give-a-ways, a dining room table and chair setting, and some other expensive prizes.
In addition Pedal for Orphans will host a Century Bike Ride fundraiser on Saturday, June 1 that will allow those who want to raise funds an opportunity to do so in a physical but less demanding way.
The century ride will begin at Sugarcreek and Hartville, and one group will travel clockwise while the other goes counterclockwise. That means they will meet together twice on the circular path, having meals and allowing them time to congregate at meeting points before setting off again.
The ride includes a total of 100 miles with an optional one-way shuttle for those wishing to ride 50 miles. There is a $300 entry fee, and participants are encouraged to gain sponsorship donors for their ride. The entry includes two meals, snacks, a cycling shirt, and mechanical and medical support on the course.
Two iron men will endure a 2-1/2-mile swim, a 112-mile bike ride and a 26.2-mile marathon. Jason Miller and Josh McFarland will gear up for the sanctioned iron man meet in Lake Placid July 27-28.
"Walking beside Curt and Pure Gift and helping out gives me a cool reason to do this," Miller said. "There is a reason behind what we are doing that goes beyond ourselves. Plus it is about creating awareness for what Pure Gift does, and sometimes the message really speaks to people. Being able to share their story is bigger than the race itself."
Both men said Mullet's effort last year serves as a true inspiration. From metabolic training, to swimming, to running and bicycle training, the daily routine for the two iron man athletes is rigorous. However, both agree having the pressure of raising money for Pure Gift of God along with knowing they rely on one another to will themselves to the finish line is what drives them.
"Part of what drives me is that I know [Jason] is watching me, and I'm watching him, and we don't want to let each other down. We keep each other accountable," McFarland said.
McFarland said each of the riders has set a goal of raising $10,000 through sponsorships with the proceeds all dedicated to Pure Gift of God. Their profiles and the opportunity to donate are located online at www.PureGiftofGod.org. They also will seek donations from businesses and individuals in the community.
"It's no secret that our community is a super-generous community, and we couldn't do anything without them," Yoder said.
Those interested in making the century ride can email sara@puregiftofgod.org to register for the event or for more information.
Donations to the Pedal for Orphans project can be made at any time. Log on to either Pedal for Orphans' GoFundMe account or visit the Pure Gift of God website at www.PureGiftofGod.org to donate any amount.