Main Street Wooster presenting disco-themed Ladies Night Out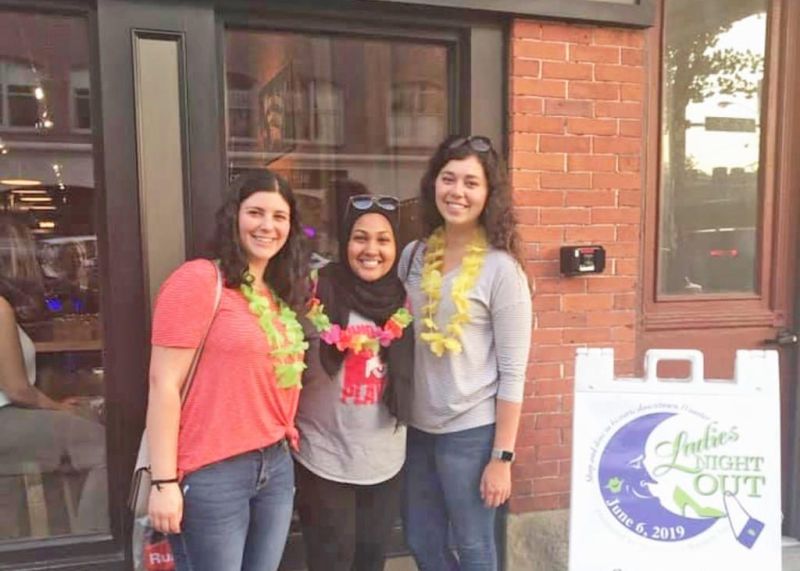 It's time for the women of Wayne County and beyond to get their groove on throughout the streets of downtown Wooster on Thursday, May 26. From 5-8 p.m. the 1970s disco-themed Ladies Night Out will be presented by Main Street Wooster.
"Ladies Night Out is designed to pamper and celebrate our women in the community," said Kerri Manley-Still, who is planning her first Ladies Night Out this year as the newly minted project coordinator for Main Street Wooster. "Bust out those bell bottoms, floral shirts and go-go boots and get ready to boogie on down with your girlfriends in Historic Downtown Wooster."
Swag bags filled with goodies donated by local downtown businesses will be given out to the first 200 guests to the event, and there will be no preregistration required. It is free and open to anyone who decides to attend. Manley-Still said the swag bags will be passed out beginning at 4:45 p.m. at Studio 217, located at 217 E. Liberty St.
"We will also be having a disco DJ who will be teaching '70s disco moves," Manley-Still said. "A photo booth will be at Studio 217 as well, brought to you by Liberty Studios."
This event, Manley-Still said, is an opportunity to celebrate the female population living in Wayne County and its surrounding areas. The female-owned businesses that are part of Main Street Wooster also will be on display during the evening.
"We have several female-owned businesses downtown who know that each woman needs a night to kick back and have fun," Manley-Still said. "This event is going to be full of fun and hopefully memories shared between friends and family. From the disco dancing to photo booths, sales and just to experience this with other ladies in the community makes us (at Main Street Wooster) so excited, and we hope they are too."
Those planning to attend Ladies Night Out are encouraged to dress for the theme of the event — in your best '70s gear, as well as your best dolled-up makeup looks. In fact, Main Street Wooster has no doubt Wayne County's ladies will bring out some of the very best looks of the disco era.
"Having Ladies Night Out themed makes it fun, as we are hoping to see some fun outfits and makeup looks for this evening," Manley-Still said. "We also (want) our merchants and business owners who are located on the outer footprints of Historic Downtown Wooster to be able to experience this.
"We will have vendors pressing T-shirts in front of visitors, hand massages, '70s makeup, games and free giveaways. We are also introducing a passport where ladies must go to 15 businesses and return their passports to us to be entered in for one of our two gift baskets."
Visitors to Ladies Night Out are able to come and go as they please, visiting downtown businesses throughout the three-hour event as they choose. In addition to Main Street Wooster, the event is sponsored by The Commercial & Savings Bank and Plume & Paper Bespoke Wedding & Gift.