Historical Society holding holiday open houses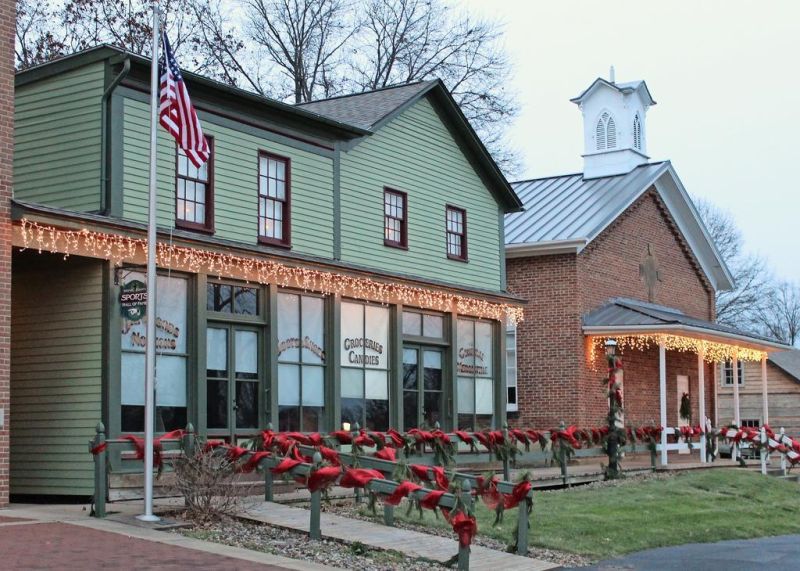 The Wayne County Historical Society will hold two holiday open houses for the public on Friday, Dec. 1 from 5-8 p.m. and Saturday, Dec. 2 from 1-5 p.m. Admission is $5 for adults and free for age 18 and under. The historical society is located at 546 E. Bowman St. in Wooster.
The eight-building campus will be decorated for the season, and several special exhibits will be on view including "Glitz and Glamour," clothing from the Roaring Twenties, in the dress shop and "Men with Aprons and Tools" in the Kister Building. The Beall-Stibbs House will be fully decorated as it would have been in the 19th century, and the historical society's newest acquisition, a 1923 Ford Model T depot hack, will be on display in the carriage house.
For more information call 330-264-8856 Tuesday through Friday from 1-5 p.m.
The Wayne County Historical Society is dedicated to collecting, preserving and interpreting the history of Wayne County. Founded in 1904, today the historical society operates a campus with eight buildings including a pioneer-era log house, a mid-19th century general store and the Beall-Stibbs House, begun in 1816 and completed in the early 1820s by War of 1812 veteran Gen. Reasin Beall. The historical society offers tours from March through December on Saturdays at 1 and 2:30 p.m.