Historical Society presents artifact cleaning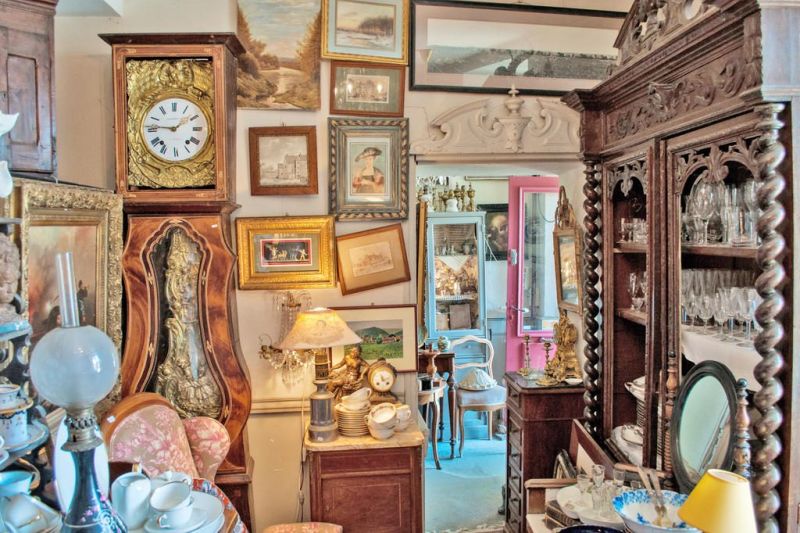 You have your great-grandmother's teapot, but the handle has been glued back in place, and it's showing the effects of long storage in your china cupboard. It needs a good cleaning and attention. But how to go about it?
An upcoming presentation from the County Line Historical Society of Wayne and Holmes counties may offer just the answers you are looking for. The featured speaker for "Cleaning, Storage and Caring for Artifacts," scheduled for Saturday, April 20 at 1 p.m. at The Ken Miller Museum, is Margo Stafford of the Smithville Historical Society.
Jayne Neal of the society said Stafford is very well-versed in cleaning and maintaining antiques and other items. "We knew she would have good information and invited her to speak for us," Neal said.
The County Line Historical Society offers several such instructional speakers each year.
Stafford said she got into cleaning and preservation of artifacts "sort of through the back door." She worked for many years as an account representative for a telephone company.
"While doing that, I came across a lot of museums, large and small," she said, "and learned a bit about their collections behind the scenes. They would have items that needed cleaning but didn't know how to approach the work. Being a farm girl with plenty of Yankee ingenuity, I went to work learning and came up with a very common-sense approach."
Stafford, who has worked with museums large and small across Ohio, developed an arsenal of cleaning products and techniques that were accessible to museums with tight budgets.
"They can use things that are available at the local hardware or discount store," Stafford said. "Museums really don't often have the budgets to invest in a lot of specialty tools and equipment."
Stafford's first line of defense includes a toolkit of linseed oil, turpentine and plain Murphy's Oil Soap.
Stafford, who holds a minor degree in textile arts, offered textile objects as a beginning point of numerous examples of the details of conservation. Early dyes were vegetable-based, she explained, and not very stable.
"So if you go soaking or washing them in detergents, those dyes can run or the colors can be lost. There are also considerations like delicate stitching, buttons or beading. Often you can accomplish a lot with a vacuum wand fitted with a nylon stocking to gently remove the dirt," Stafford said.
When possible, Stafford relies on the cleaning techniques that match the age of the item to be conserved. "Carpets need special attention and should not be cleaned with a modern beater bar brush vacuum," she said. "You can break the fibers that hold the carpet together. Sometimes an old-fashioned rug beater can be a much more effective tool to get an old rug clean."
Stafford explained it is important to carefully examine and understand the makeup of any piece to be cleaned. "You should find a hidden area if possible and test whatever you plan to do first. What kind of varnish or finish was used? What kind of glue?"
In the case of a ceramic piece such as a teapot, old glues may be water-based, and giving them a soak in sudsy water may have the unwanted result of the piece coming apart.
Still, Stafford recognizes the limitations of her knowledge. "No one person can know everything. I like to say that 'when in doubt, call in the experts.'"
Such is nearly always the case when a painting is in need of cleaning. "Paintings can be destroyed by improper cleaning and handling. Plastic bubble wrap can stick to the old paint without a layer of muslin first. Paintings gather a lot of dirt, soot and cigarette smoke over the years, and that's a job for the professionals," Stafford said.
Stafford said her presentation is sure to be interesting and not too technical, adding that she will welcome questions about projects those in attendance may want to tackle on their own.
Stafford's presentation is free and open to the public.
The Ken Miller Museum is located at 7920 Shreve Road in Shreve.