Home for the Holidays event Nov. 24 in Orrville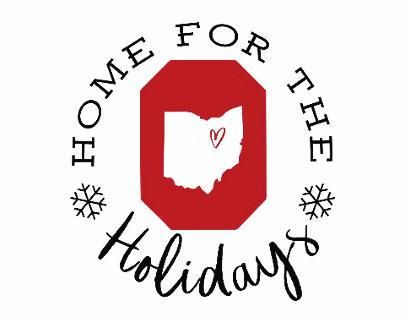 Kick off the holiday season at Orrville's Home for the Holidays celebration on Friday, Nov. 24.
Santa and Mrs. Claus will arrive at 5 p.m. at the Smith Orr Homestead by fire truck and then will be escorted by the Orrville Lions Club for the Homestead's lighting ceremony at 5:15 p.m. From there Santa and Mrs. Claus can be found at various stops along the HFTH event route throughout the evening.
Attendees can view and take photos with over 55 ice sculptures and visit businesses and organizations along the event route, which extends from Main Street, to Market Street, to Sterling Avenue, to High Street. Stops will include activities, beverages, crafts, snacks and more. Christ United Church of Christ's live nativity, a crowd favorite, will begin at 5:30 p.m., followed by an ice-carving demonstration at the American Legion at 6 p.m. and the live fire and ice demonstration at Gary's Drive-Thru at 7:30 p.m.
Visitors of all ages can participate in a scavenger hunt by picking up a ticket at Cornerstone Park and following clues to find some of Santa's friends along the event route. Once you find all 10 of Santa's friends, you can get your ticket punched and turn it back in to receive a prize or enter for a chance at several giveaways donated by local businesses. While at Cornerstone Park, listen to WQKT's live broadcast and holiday music and check out the community Christmas tree donated by Gary's Drive-Thru and decorated by members of the Orrville Area Boys & Girls Club.
Iceless skating will again be provided by Serpentini Chevrolet at its body shop location until 9 p.m., where people also can visit and take photos with a reindeer.
For a complete list of events, times, who's participating and a map of ice sculpture locations, be sure to check out the Home for the Holidays Facebook page.