Hope Center, Meals on Wheels partner for seniors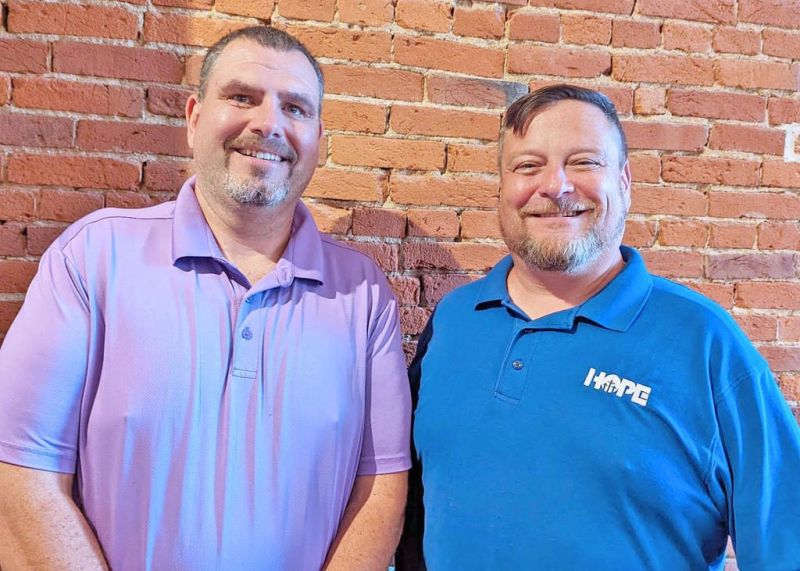 Wayne County seniors who visit the Wooster Hope Center on the first Friday each month to pick up their senior boxes will be able to get five frozen meals from Meals on Wheels of Northeast Ohio.
The two organizations are working together to provide more food to residents who are at least 60 years old, and the partnership began with a news story.
Jay Varnes, director of Meals on Wheels who grew up in Shreve, read a story about Wooster Hope Center's new mobile food pantry. He and his team had been talking about using a mobile food truck to reach more people. So he contacted Richard Frazier, executive director of the Wooster Hope Center.
While Varnes initially thought Meals on Wheels could tag-team with the Hope Center's mobile food pantry, Frazier encouraged him to bring his truck to the monthly distribution of the senior boxes when more senior citizens visit the center.
Wooster Hope Center began offering seniors boxes of food on the first Friday of the month in late 2019. The organization partnered with the Akron Canton Regional Food Bank for the Ohio Commodity Supplemental Food Program. The USDA program serves low-income seniors, who receive fruits, vegetables, dairy and other food.
Once the seniors receive their boxes of food, they also can stop at the Meals on Wheels truck to get five frozen meals and a half-gallon of milk, Varnes said. While Meals on Wheels asks for donations, anyone who is 60 years old or older can receive the meals at no charge.
The homemade meals are cooked in Meals on Wheels' kitchens and flash-frozen. They come in microwave- or oven-safe containers for easy reheating. The organization follows a seasonal menu, so there are more salads in the summer and soups in the winter. Some of the meals include Swiss steak, Salisbury steak and beef stew.
The two organizations agreed to partner until the end of the year and then re-evaluate the partnership.
"This is new to Meals on Wheels," Varnes said. "We'll collaborate, see how things go and listen to recommendations."
"This is a great opportunity to partner with a respected organization that has a lot of history in this area," Frazier said. "It is also a great opportunity to fight food insecurity. I love what they do and the heart behind it; it is the same as us."
Varnes and Frazier both said they hope the partnership leads to other opportunities, especially serving meals for those younger than 60.
However, that will take additional funding, either through donors, funders or grants, Varnes said.
"Anything we can do to fight hunger issues in this county, we want to help with," Frazier said.
To sign up for the Meals on Wheels food, Wayne County residents at least 60 years old need to call 330-515-5605 one week in advance. They will be able to pick up the meals and milk between 10 a.m. and noon on the first Friday of each month through December at the Wooster Hope Center, 807 Spruce St.