Millersburg Lions Club presenting Christmas Arts & Crafts Show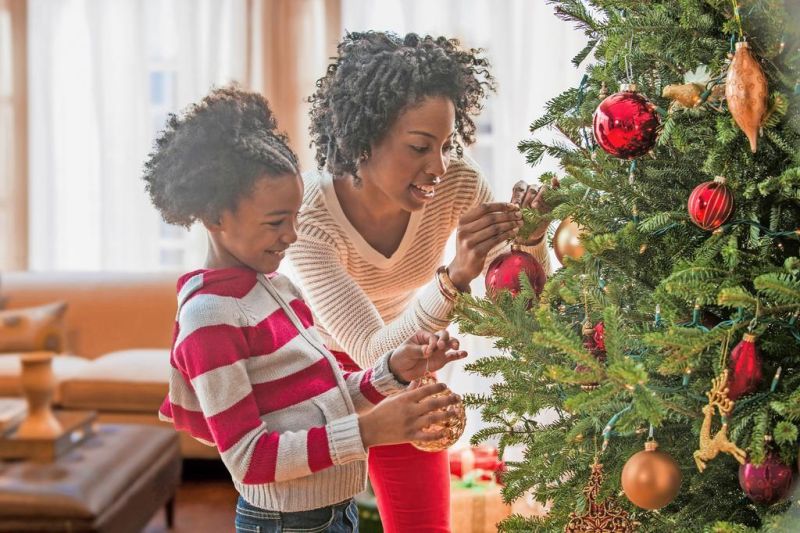 An old Christmas arts and craft show favorite will return to the delight of pre-Christmas shoppers around the area, and it will not only have some new support, but also will take place at a new facility.
The annual Millersburg Lions Christmas Arts & Crafts Show will take place Saturday, Dec. 2 from 9 a.m. to 2 p.m., but because it continues to grow in popularity, event organizer Sue Dye said they had to shift gears and find a new home for the event.
They found a home at St. Peter Catholic Church in Millersburg, which will allow the show to bring in even more vendors.
"We simply were out of room at church, and we feel good about finding a new partner in St. Peter Church because it offers a terrific space that is so much bigger and better for the show." Dye said. "We have grown tremendously, and that's a good thing. When we started out, we had 20 vendors, then 24 and eventually 27, and we had more who wanted to get in. We had just grown too big for our church, and now we can have an even bigger and better selection of vendors and items for people to peruse."
Dye said the show is already all booked up with vendors and has a waiting list, and they are excited about making this a Christmas to remember for everyone who visits.
Not only is there a new home for the show, but also there is a new partner backing the effort. Joining the team this year are the Millersburg Lions Club members, who will be on hand to help set up, tear down and do whatever necessary to make the show a success.
Dye said the Lions were eager to get involved because they enjoy participating in all types of community events, and proceeds from the event will go directly to the Millersburg Lions Club, which will in turn make sure those funds go right back into the community to help others.
"We are so excited to have the Lions Club join us," Dye said. "I met with (Lions Club President) Dale Obringer and asked him if the Lions would be interested, and he said of course. They will participate in all of the setup and teardown and make it look like Christmas, but the rest of the joy of Christmas cheer will be up to the vendors and their amazing items."
If someone is looking for Christmas decorations to brighten the home or office, their time is coming, and there should be plenty to capture their fancy at the annual Christmas Arts & Crafts Show.
One step through the door at St. Peter Church will open a Christmas wonderland of arts, crafts, cookies and more.
What makes it even better is there is no charge to attend.
The event came about one decade ago when the former West Holmes High School Christmas Arts & Crafts Show came to an end.
The show will feature all styles and types of Christmas decorations including wreaths, wall hangings, cookies, candles, ornaments, wooden items, lap throws, knit hats and gloves, and candies, all of which are homemade.
Dye said shoppers never know what kinds of arts and crafts might show up.
Not only is the quality great, but also the quantity. Dye said each year she has a waiting list of vendors who would love to peddle their wares, and this year is no different.
She said they have vendors and crafters from Dalton, Ashland, Killbuck, Millersburg, Shreve and many other towns throughout the area who will present a variety of merchandise.
"If it's not Christmas related, it will be Christmas gift related," Dye said. "People will be able to Christmas shop to their heart's content, and what makes it neat is that it's different from year to year."
In addition to the vendors, the women's guild of St. Peter Catholic Church will host a Christmas cookie sale.
"That's a fun addition to the show," Dye said.
While the Christmas gifts will be many, Dye said the event also serves as a wonderful place for friends, neighbors and even complete strangers to gather and enjoy a day of Christmas joy.
St. Peter Catholic Church is located at 379 S. Crawford St. in Millersburg, and there is ample parking for shoppers to spend the whole day reveling in myriad Christmas joys, whether one is shopping for Christmas décor or to purchase presents for friends and family.