Local artists shine at Wayne/Holmes Artists' Exhibition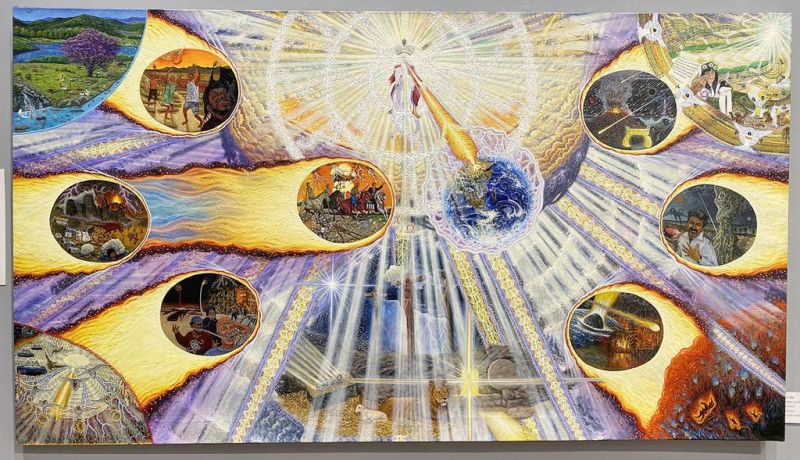 The public is invited to share their own opinions about what makes for great art at this year's Wayne/Holmes Artists' Exhibition, where they can help determine the top prize winners, but more importantly, they will get to see some creative artwork from local artists.
The fourth annual Wayne/Holmes Artists' Exhibition began Jan. 12 in the Wayne Center for the Arts Looney and Gault Galleries and will be available for viewing through Feb. 10. The event will feature a closing ceremony with a reception and awards on Feb. 10 from 5-7 p.m.
This celebrated show features artists working in a variety of mediums with all of the exhibitions coming from artists who either work or live in Wayne or Holmes counties.
For WCA general manager Lynn Davis, this event is special because it provides an opportunity for area artists to share their vision and talent with the community.
"I love this show because it provides an avenue for our local talent to share their incredible talent with others, and I am always amazed at how much talent we have in our communities throughout Wayne and Holmes county," Davis said. "And we have such a wide variety of mediums, and their art is so expressive and beautiful in what they have created. Each and every piece tells a story, and we are blessed to be able to share all of these artists' vision through the show."
From the elegant and beautiful to fun and creative, many of the pieces were designed to capture the imagination while others were meant to be thought-provoking to allow the individual viewing the piece of art to form his or her own opinion about what's seen.
"Some of it is subtle and thought-provoking, but all of the art is really great," Davis said. "We don't have a single bad piece here."
Davis said the joy and sometimes the sorrow in the minds of the local artists shines through at the exhibit, where pieces are hung on walls or are placed on stands to help accentuate the beauty and intrigue of each piece.
The art is available for viewing and judging to the public until the closing ceremony. Patrons may peruse the Gault and Looney Gallery rooms, where nearly two-dozen area artists are featured, many of them presenting multiple pieces, with close to 50 pieces available for viewing.
"One thing I enjoy seeing is how our artists grow from year to year," Davis said. "What we see is their art being an expression of where their lives have been during the past year."
With the pandemic an ongoing battle, Davis said some of the artwork portrays struggles with the pandemic and the feelings that arose, not just for the artists, but also for people everywhere who struggled to adjust and overcome.
She said while that train of thinking isn't as prevalent in this year's exhibit, students who participated in the high school and junior high exhibit from last year reflected many of the challenges the students faced and are facing. The Junior High Art Exhibit will take place at WCA Feb. 15 through March 3.
"These local shows are so meaningful to our local artists because they get a chance to showcase their talent among the people with whom they live and work," Davis said. "We are excited to be able to present the work of so many gifted artists who live and work among us."
With voting available, the WCA will present prizes for first, second and third in various categories. Artists had to present an application to show their art in October, then had to have their art in so the WCA staff could hang or place the art for the show — a show Davis said she hopes people will take time to come and enjoy.
Wayne Center for the Arts is located at 237 S. Walnut St. in Wooster. The center and the exhibition are open Monday through Thursday from 11 a.m. to 9 p.m., Saturday from 9 a.m. to 3 p.m., and closed Friday and Sunday.