Local family opening Wooster's first Indian restaurant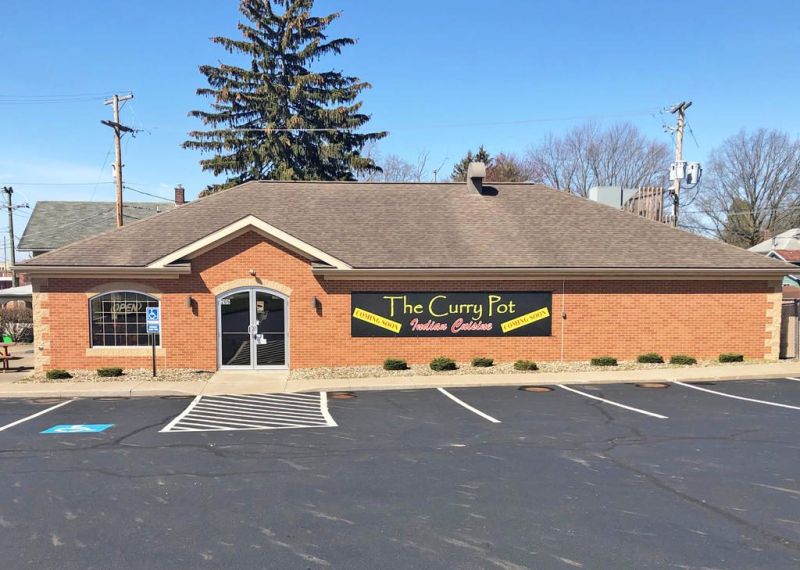 When Tania Bayer and Renoy Barua moved to Wooster in 2015, they immediately noticed there was no Indian restaurant.
Originally from India, both Bayer and Barua received degrees in engineering before moving to the United States. They spent time living in California, Texas and Pennsylvania before settling in Wooster, where they are raising their children, who are age 3 and 5.
In spring 2020 things changed, all in one conversation.
Bayer connected with Adam Schwieterman, the executive director of Local Roots, who said there was an opening for a lunch cook at the downtown Wooster marketplace.
Bayer and Barua were thinking along the same lines.
"We thought we would start with packaged foods like those we would see at Costco — processed and vacuum sealed, which would be easier to manage our schedules — and we initially thought we could make the products from home," Bayer said. "But we wanted to do it legally. We knew Local Roots had a commercial kitchen, so we reached out to them.
"At that time we didn't know we were going to start a restaurant. We started with Saturday lunch."
The two named their new business The Curry Pot. Bayer was unprepared for the positive outpouring that started after they launched.
"Right from the moment we started, everyone was asking us, 'When are you starting a restaurant?' With everyone asking us, we thought, 'What is actually stopping us?'" Bayer said.
Bayer and Barua slowly grew their business, over time expanding the number of hot lunches they sold each Saturday, as well as purchasing a cooler and expanding the quantity of grab-and-go meals sold through Local Roots' market.
Growing a food business during the pandemic was challenging, particularly for two newcomers to the area. It took time for them to build local networks, both to support their entrepreneurial endeavors and even for babysitting their children.
"When The College of Wooster catering came to us and told us about a few open spots, that's when we realized we were growing out of what we could do in Local Roots' kitchen," Bayer said, noting that, at times, over a dozen other chefs shared the kitchen.
"Once you start talking about such a large volume of food, and then storage is a big factor and a cooler and freezer space — all of that was pointing to needing to have a restaurant," Bayer said. "We realized if we had the restaurant, we can have our own space."
The couple looked at several sites but eventually landed on the empty building at the corner of Beall Avenue and North Street, most recently occupied by Biscuit Uprising. In December The Curry Pot signed the lease for the space, but that was only the first step in what would be a long process to get the kitchen up to code again.
Starting a new business will inevitably be challenging, and that especially holds true with food businesses, due to the added health regulations that must be navigated. Again, Bayer and Barua needed to tap into their local networks to get the entrepreneurial support needed to move forward.
They connected with FoodSphere, a new nonprofit organization based in Wooster, which officially received notification of its 501(c)(3) status on March 14, though the status is applied retroactively back to Jan. 11, 2021. Local attorney Robert Stutzman is currently the president of the FoodSphere board.
"FoodSphere was very excited to team up with The Curry Pot," Stutzman said. "Through a pilot program we are developing, we were able to provide them advice on general business matters such as legal, marketing and accounting, as well as specific food production matters, like kitchen buildout and health department regulations.
"This program aims to help great businesses like The Curry Pot get professional help at low to no cost while also helping FoodSphere achieve its goal of increasing the resiliency of small-scale food producers in the region."
The Curry Pot started serving food for the college in November of last year.
"At the time we brought them on board, we didn't realize they were looking to move into a brick and mortar, and when I found that out and realized we were helping them do that, I was thrilled," said Marjorie Shamp, director of campus dining and conference services at Wooster. "The college really enjoys being part of people's local entrepreneurial success."
But all the support in the world cannot eliminate the need for trial and error. Finding qualified staff has been tricky, though they now have hired a chef and a crew of kitchen staff.
They currently serve food on Fridays, Saturdays and Sundays through DoorDash and Woosh delivery or curbside pickup orders. They are still operating out of the Local Roots' kitchen but are moving forward with permits and aim to open fully at their new location as soon as all permits and purchase of new equipment are completed.