Long-time managers share 50 years of Der Dutchman history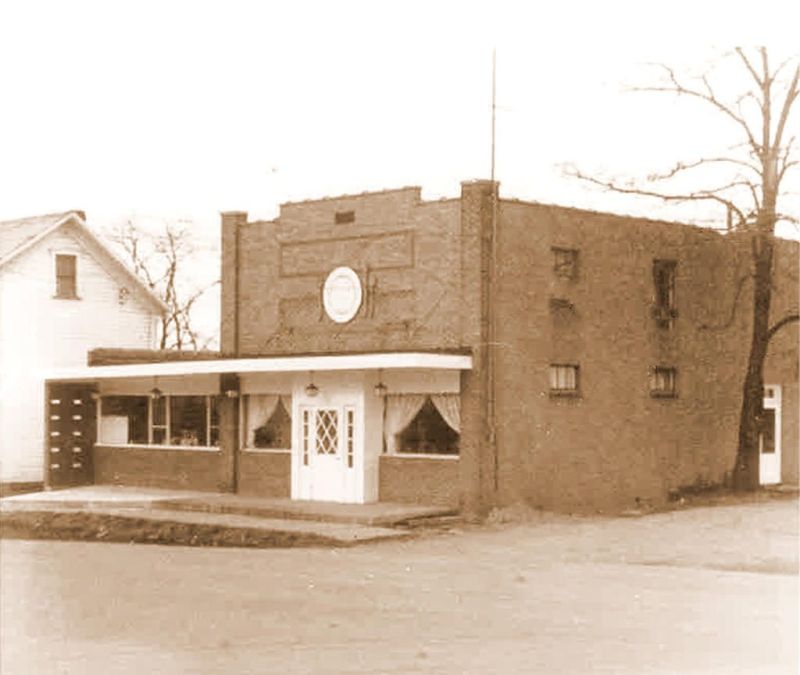 Fifty years is a long time for any business to be in operation, but April 27 will see one of Holmes County's most important tourist destinations celebrate that achievement.
Der Dutchman Restaurant is turning 50, and Dutchman Hospitality is rolling out the red carpet in anticipation of a time of celebration.
For half a century the public has shared meals and memories with family, friends and even complete strangers around Der Dutchman's tables. Those people have come back again and again and have helped Der Dutchman grow into what it is today, a destination spot for travelers and a gathering place for locals.
Dan Lehman was a jack of all trades when he decided to dive head-first into the restaurant business. He had worked for nine years in Puerto Rico, three of them in voluntary service and six of them as a manager of a funeral home.
"I went from managing a funeral home to owning and managing a restaurant," Lehman said. "Figure that connection out."
Lehman said he wanted to build a restaurant in Kidron, but he couldn't get a loan unless he was open on Sundays, something he was not going to do.
Instead he joined Emanuel Mullet and Mullet's son-in-law Bob Miller, who each ponied up a third of the necessary funds to make Der Dutchman a reality.
"Years later that banker who didn't give me the loan came to eat at the Dutchman and said maybe he hadn't made the best of decisions," Lehman said.
Lehman said he knew he needed financial help, and Mullet seemed like a great place to start. The ownership group took shape, and on May 1, 1969, Der Dutchman Restaurant opened its doors.
Lehman said he went into the business not knowing what he was doing but went on faith they would figure things out as they went along. In that opening year chicken dinners were $1.40, roast beef was $1.60, coffee was 10 cents and a piece of pie was 60 cents.
"I remember that first week. Emanuel and his wife were eating on Saturday, and I knew our sales were going to reach $1,000 per day for the whole week, which was a lot of money back then," Lehman said. "Looking at the prices of the food, that took a lot of people, and $1,000 a day wasn't tiddlywinks. Emanuel was so excited to hear that when I told him."
Lehman said they all felt a restaurant would succeed in Holmes County if they just served quality food. However, the way the restaurant grew and became a destination in Walnut Creek was surprising and set the stage for the whole town to grow.
Word spread quickly about this little Amish Country restaurant's food and hospitality. A food editor from the Toledo Blade stopped in and wrote a glowing review on the restaurant. Suddenly people from Toledo began flocking to Walnut Creek to try out the new eatery.
Word also got to Cleveland, and the pipeline of diners from the north was created. A huge baseball fan, Lehman made connections to the Cleveland Indians, where Andre Thornton, Boog Powell, Duane Kuiper and many other players looked forward to Der Dutchman's homemade pies.
"The Amish culture, the food and the hospitality were why people came and why they still come," Lehman said. "We always stressed treating everyone great. You never know who you're serving, and it didn't matter. Everyone is important regardless of whether they are famous or not."
Lehman also said much has changed over the years, although the name and the connection to the Amish heritage has always been a staple in bringing people to Holmes County.
Lehman said owning and managing Der Dutchman was a great learning experience, and in 1979 he headed east to manage the Peppermill in New Philadelphia, where he helped grow that restaurant.
Current Holmes County Commissioner Joe Miller was involved with the restaurant for 18 years, 12 of those as the restaurant manager and the other six as the general manager.
He said those 18 years were a wonderful experience. It was during those years between 1978 and 1996 Der Dutchman burst onto the scene and became a destination stop for tourists.
Miller said he can remember when they were amazed the first time they saw a long line of diners waiting to be seated that went outside and along the front of the restaurant. Suddenly that scene became commonplace as the restaurant became a staple for visitors. Once asked if he got nervous with all of those long waiting lines, Miller said he only got nervous when the lines weren't there.
"The food industry really has grown into something special in Holmes County, and it all really began at Der Dutchman in terms of bringing in tourism," Miller said. "When it started, it was fairly small, and suddenly it just took off in popularity."
Miller said he was just an Amish boy working construction who really didn't know much about the restaurant world. He was eventually invited to manage Das Dutch Essenhaus in Shreve, earned his stripes working alongside Lehman and eventually took over when Lehman left.
"I remember when Walnut Creek used to be called Carlisle in the late 1960s," Miller said. "Dan and Emanuel had this idea, and there was a little dairy on that corner where the restaurant is now. I know that there used to be a used furniture store on that corner too. They started the restaurant, and they did it right. They served great food. They had real mashed potatoes and roast beef, and word spread, and they really put Holmes County on the map."
Miller said once he took over the manager's position, he quickly learned something about Mullet. Yes, the man had money, but Miller said he also had a heart of gold.
"Emanuel was one of the best people I have ever worked for," Miller said. "He was kind and fair, and he really promoted the whole experience of getting to know people [that] came into the restaurant. He wanted it to be a special memory for them."
Miller said managing is not easy, nor is owning and running a restaurant. "It can be at once both stressful and satisfying," he said. "But it was always a special honor to be a part of something that helped put Holmes County on the map."