Lots going on this summer at Wayne County Public Libraries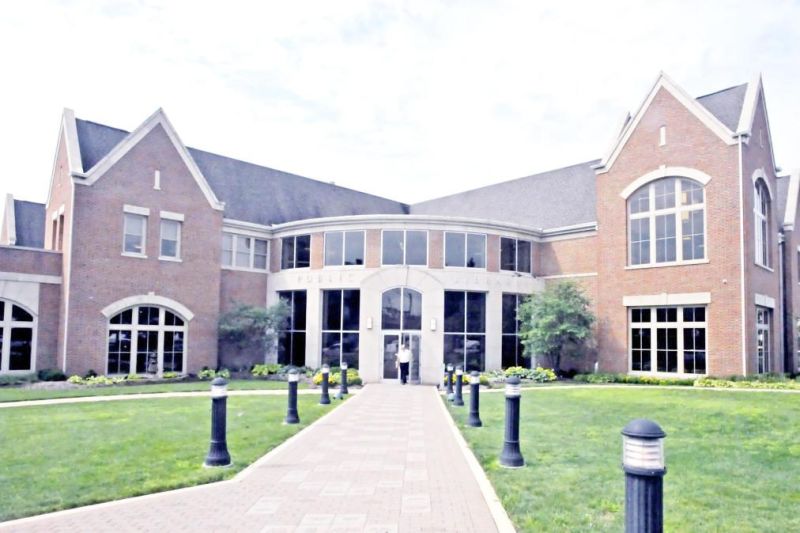 Wayne County Public Library is gearing up for a full summer including in-person and virtual programs for all ages, with many outdoor family story times, make it/take it craft and science kits, scavenger hunts and more.
Now underway is the 2021 Summer Reading Club, "Imagine Your Story." Children and teens win prize books for their reading time, with a free book for every five hours they read. Children who read 25 hours or more will be entered into a drawing to win a personal party on WCPL's Bookmobile. Teens who read are entered into drawings for Kindles and gift cards. Adults also can be entered into weekly drawings each week they check out with Kindles as grand prizes. Kids, teens and adults can join any time between now and Aug. 1. Visit your local branch library to enroll or participate online at wcpl.beanstack.org.
Throughout June, here are more programs:
—The Wooster Branch Library is offering Story Time in the Park at Christmas Run Park, Cohan Park and Cornerstone Play Lab weekly from 9-10 a.m. Kids at Wooster also can enjoy Messy Art: Bubbles on June 21, and Play at the Park at Christmas Run on June 24. For adults at Wooster, there's Click and Stitch on the lawn on June 23, and for teens, Break-In Bags are available beginning June 1, as well as Sharpie Tie Dye on June 14 at Christmas Run.
—The Creston Branch Library will offer Yard Game Day on June 10 and 11. Families are invited to Story Time on the Trail at the Rails-to-Trails path in Creston on June 15 and Story Time on the Lawn at the Creston Branch Library on June 28.
—The Dalton Branch Library will have Family Outdoor Story Time on June 21 and 28 and Leap Into Science: Light and Shadow on June 24.
—The Doylestown Branch Library will offer Outdoor Story Time on June 4 and 18 and has an on-going Fairytale Scavenger Hunt for everyone.
—Story Time on the Trail at the Rails-to-Trails path in Rittman will be hosted by the Rittman Branch Library on June 24.
—The Shreve Branch Library invites explorers age 10-18 to come to Camp Half Blood and get a new adventure kit each week. All ages are welcome to make a collage for dad or the whole family on June 12.
—The West Salem Branch Library will host Story Time on the Lawn on June 8 and Chalk the Walk during the week of June 14-19.
Most programs require preregistration and have limited space. The library asks nonvaccinated patrons age 10 and up to wear masks when participating in programs. Social distancing between family groups will be observed. Check with your local WCPL branch or check the library website at www.wcpl.info for more information about these or other activities at WCPL this summer.
"Imagine Your Story" writing contest categories include short story (illustrated or unillustrated), poetry, memoir (for teens and adults) and comics.
The top-three selections from each category and age range (5-7, 8-10, 11-12, 13-17, and 18 and up) and a People's Choice voted on by the public will be published in an anthology by Wayne County Public Library. Winning authors will receive a copy of the anthology, a certificate and public recognition. Submissions are due June 28, and winners will be announced Aug. 2.
For more information and to get an entry form and copy of the official rules, visit your local WCPL branch or the library website at www.wcpl.info.
The Genealogy/Local History Room at the Wooster Branch Library will reopen June 1. Patrons must make an appointment in advance to visit the room. Call 330-804-4670 or 330-804-4666 or ask at the reference or genealogy desks. Visits are limited to two hours daily, and a maximum of five patrons will be able to use the room at any time. Unvaccinated patrons must wear masks. The Genealogy Room will be open Monday through Thursday from 10 a.m. to 5:30 p.m. and Friday through Saturday from 10 a.m. to 1 p.m.
There also will be in-person programs on genealogy topics in June at the Oak Hill Park Pavilion, 3000 Oak Hill Road, Wooster. The schedule is Friday, June 4, Genealogy 101; Friday, June 11, U.S. Census and Vital Records; and Friday, June 18, Court and Property Records. Deb Kitko of the Genealogy Library is the presenter. All programs are from 2-4 p.m. Registration is required, and space is limited.
Call the Genealogy Room at 330-804-4670 or check the library's website for more information.