MCHS to present Toys from Christmas Past open house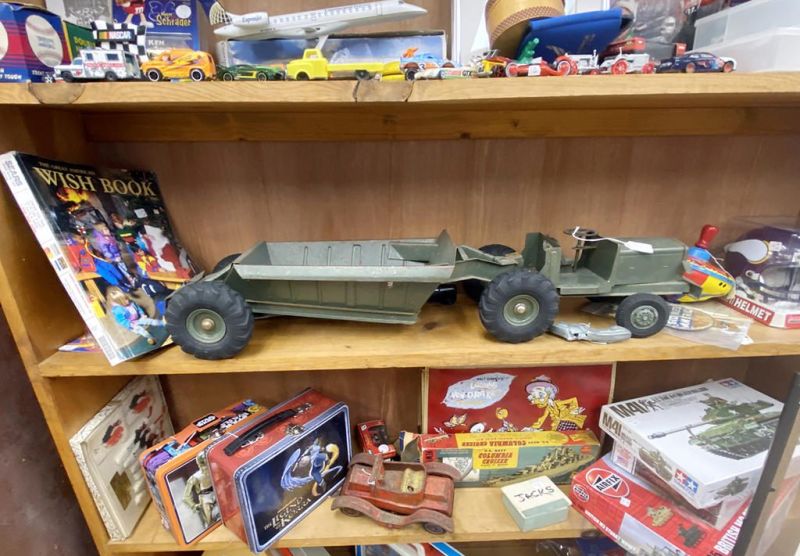 What games people played as children depended largely on the decade in which they grew up. Like most things, toys and games have yo-yoed wildly through the decades, as simple math-based games and games like jacks gave way to more sophisticated games, to the days when electronics took center stage.
Regardless of what decade someone may have grown up in, the toys they played with as children are more than likely ingrained in their minds.
While the Moreland Community Historical Society members don't have the ability to physically turn back time and return people to the days of Howdy Doody and the game Pirate and Traveler, they can send people in the right direction as they present a day that is sure to transport people down memory lane.
On Sunday, Dec. 11, the members of Moreland Community Historical Society will open the doors of two of its iconic historical buildings in Moreland and welcome visitors both young and old to a Christmas open house.
The rebuilt Moreland United Church of God will host Toys from Christmas Past, which will feature a bevy of old-fashioned games from the 1920s to the 1970s. The show will take place from 1-5 p.m.
Jetan, Pegity, Sorry!, Raggedy Ann, Erector Sets, Lionel trains, Monopoly, Scrabble, electric football, gyroscopes, Candyland, Hula Hoops, Mr. Potato Head, Risk, Twixt, Etch-a-Sketch, Lite Brite, Easy Bake Oven, Star Wars action figures and more will take patrons back in time as they explore the games that filled their days of youth or at least the days of their children and grandchildren.
"We have some really neat, rare toys and games and many of the old favorites from days gone by that should make for a really fun walk through time," said Brenda Westover, MCHS board member. "Our hope is that we help people transport back in time and bring back a host of memories from their childhood, courtesy of the games and toys that were popular and fun."
This is the first year for the event, and Westover said she hopes it goes well enough that it will be the start of a tradition.
The showcase of toys and games also will feature a look at some toys built well before the 1920s. This collection of toys will be under glass.
"These are really old and really rare toys," Westover said.
The toys and games will be upstairs in the church while the basement will host an area for children to participate in some arts and crafts. In addition, it will host a bevy of food and beverage options, and like everything during the event, it is all free to the public.
Next to the church is the newly restored log cabin, which has a large stone chimney. Beside that chimney is a rocking chair, and on that chair will be someone who needs no introduction.
Santa Claus will visit the show and will be available to sit and chat with the kids from 2-4 p.m. His perch beside the fireplace should make for an old-fashioned photo session.
"That's something that we felt would really add some joy for the kids," Westover said. "We wanted to make this an event that would entice the entire family, from grandparents to children. We believe it will add a great time of reminiscing and sharing to the holiday season."
The open house event will take place in Moreland from 1-5 p.m. in the two buildings that are located in the heart of Moreland along state Route 83 between Holmesville and Wooster.