New fitness facility for those over 55 grows out of partnership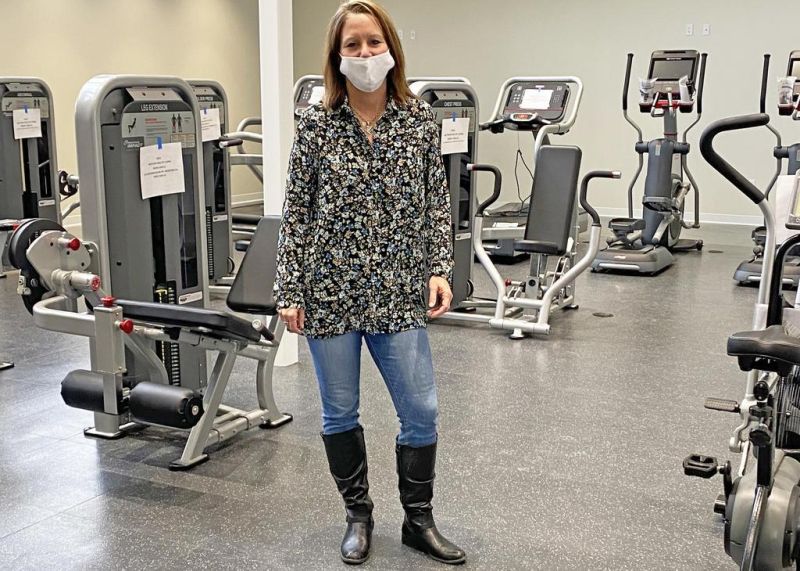 A newly constructed wing at West View Healthy Living will provide many amenities, not just to its residents, but also to the larger Wayne County community — especially those 55 and older.
The facility at 1715 Mechanicsburg Road on the west edge of Wooster has a state-of-the-art fitness and wellness center including a heated pool used for aquatic fitness classes and physical therapy, as well as a large event center and an additional wing for independent living.
The YMCA of Wayne County and West View Healthy Living are partnering in the project, which will allow YMCA members and others age 55 and older who are enrolled in fitness programs such as Silver Sneakers, Silver and Fit, and Renew Active to use the fitness facilities six days a week.
Tammy Cruise, director of development and community relations for West View Healthy Living, said the concept began coming together a few years ago.
"We really saw the partnership with the YMCA as being a natural one for offering the community, especially those older than 55, a continuum of care," Cruise said. "We've been here for more than 60 years now, and just like a tree continues to grow, we'll keep adding new branches."
In addition to the fitness center, other partnerships include a nurse practitioner from Wooster Community Hospital's Bloomington Medical Services, massage therapy by Stairsteps to Wellness, grab and go lunches by Buehler's Fresh Foods, and real-estate services provided by Re/Max for those looking to sell their homes and move into independent living.
"We asked ourselves, 'What do these in-between seniors need?' And this model seemed to us to make a lot of sense," Cruise said.
YMCA of Wayne County CEO Gwenn Sommer said fitness classes like Zumba and tai chi and personal fitness training will be offered in addition to the gym, which includes three treadmills, two ellipticals, two recumbent bikes and a "Nu Step" range-of-motion machine that is often used for physical therapy. A full Nautilus circuit includes equipment that was funded partially by the Wayne County Community Foundation and the Laura B. Frick Charitable Trust. The fitness center includes comfortable, fully accessible locker rooms and showers.
The therapeutic pool has water heated at 90 F for a variety of aquatic classes and physical therapy.
The Connection Event Center boasts a large conference room with a 600-person capacity. The center will be available for business meetings and conferences, reunions, wedding receptions, and more, according to Cruise. It features state-of-the-art technology and can be sized down to include three separate rooms.
A large parlor graces the lobby and provides for casual seating.
Buehler's will be the center's designated caterer, and a full kitchen and one for demonstrations are available.
West View's chef and nutrition director will be able to make presentations to help seniors prepare meals according to certain diets their health conditions might require.
"We are really so excited to bring this to the community," said Bonnie Hall, president of West View Healthy Living. "The whole idea is connecting people. We hope it meets some community needs for years to come."