Night to Shine prom Feb. 10 at Grace Church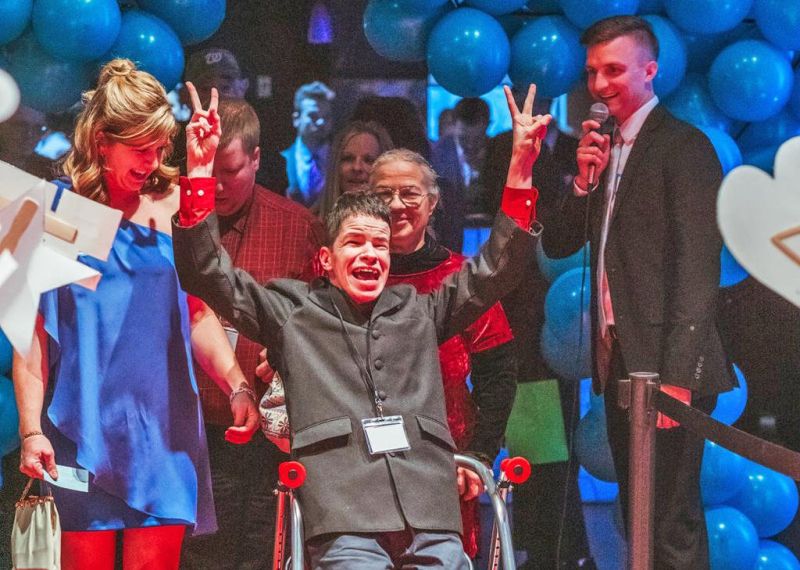 Grace Church in Wooster will serve as a host of Night to Shine 2023, sponsored by the Tim Tebow Foundation.
The prom night experience, celebrating people with special needs and centered on God's love, will be held in person by host churches around the world on Friday, Feb. 10. Grace Church, 4599 Burbank Road, is part of this worldwide movement to honor local communities of people with special needs, ensuring they know they are valued and loved.
Every guest of Night to Shine enters this complimentary event on a red carpet with a welcome from the crowd and paparazzi. Once inside, guests receive hair and makeup stations, shoe-shining areas, limousine rides, corsages and boutonnieres, a catered dinner, karaoke, prom favors, and a dance floor, all leading up to the moment when each guest is crowned king or queen of the prom.
"I'm so excited Night to Shine 2023 will be back in person," said Tebow, the former college and pro quarterback and founder of the Tim Tebow Foundation. "All around the world, individuals with special needs are going to be celebrated like they should be.
"We've been able to adapt over the last couple years, but we can't wait to be back together in person to cheer for every guest as they walk the red carpet, dance the night away with their friends, crown them as a king or queen of the prom, and most importantly, tell every single one of them that their life has purpose and they are loved by us and the God of this universe."
As sponsor of Night to Shine, the Tim Tebow Foundation will provide each host church with the official 2023 Night to Shine planning manual, personalized guidance and support from a Tim Tebow Foundation staff member, the opportunity to apply for financial grants, and access to planning resources that will assist them.
The foundation also offers ongoing disability ministry resources through Shine On, a ministry that equips the global church and families living with disability with resources, training and programs to eliminate barriers and cultivate community.
Night to Shine launched in 2015 with 44 host churches and 15,000 volunteers honoring more than 7,000 kings and queens of the prom. It was brought to Wooster in 2017. In February 2020, 721 host churches and 215,000 volunteers came together to celebrate 110,000 honored guests with special needs.
Over the past two years, Night to Shine innovated and endured through the pandemic with the first-ever virtual Night to Shine, celebrating thousands of honored guests through a virtual video experience and socially distanced Shine Thru drive-thru event.
For additional information on the Wooster Night to Shine and how to register as a guest or volunteer, visit www.nighttoshinewayneco.com or email Sarah Meenan at nighttoshinewayneco@gmail.com.
For more information on the worldwide movement of Night to Shine, sponsored by the Tim Tebow Foundation, visit www.timtebowfoundation.org/night-to-shine.