NJC offers ways to enjoy nature all year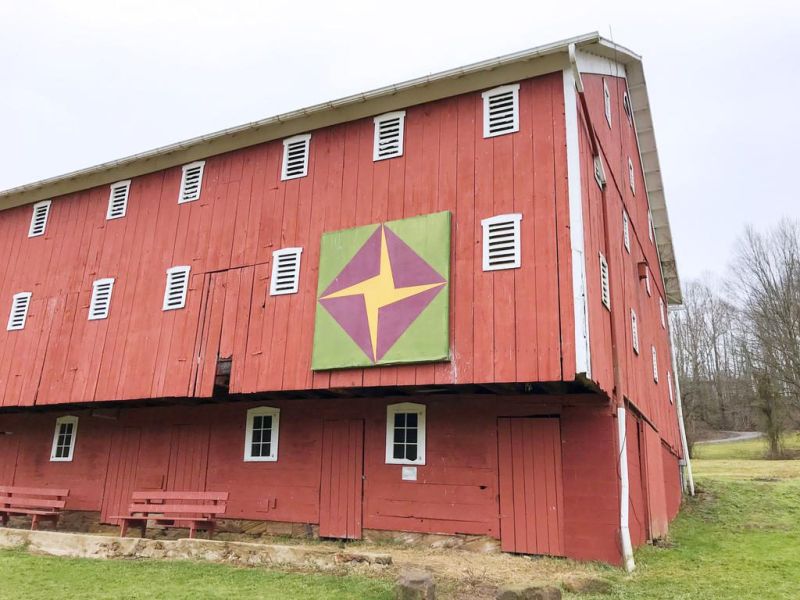 Cold weather or not, the Norma Johnson Center offers a park full of ways to entice families out of isolation and into nature. The Outdoor Sanity Series carries a new theme for every month in 2021, beginning with the kickoff this month. Check the Norma Johnson website and Facebook pages for announcements and information about activities.
"Of course, we have to kind of see how things go based on COVID restrictions," said Marsha Freeland, center director. "The Outdoor Sanity Series is designed to invite people to come out and enjoy nature on their own and at their own pace."
Normally, a winter hike event is planned for each February, but this year it's simply Winter Hike Month. "We're just suggesting that February is a great month to come out for a winter hike, and there are three marked trails with varying degrees of difficulty available," Freeland said.
In March the theme is the Sound of Silence, in which visitors are encouraged to listen to the sounds of nature all around them and enjoy the trails without talking. "Just enjoy the quiet and reflect," Freeland said. "This time of year is perfect for that."
Earth Day is April 22, and April also is Give Back to the Earth Month at Norma Johnson Center. It's a month to clean up the trails and woodlands and pay attention to getting the property ready for warm weather.
A new bird observation area will be the focus of Feathered Friends in May. "It was the dream of board member Harriet Sabo," Freeland said.
Find the new bird watching area, complete with bench and shelter, behind the Conservation Loop kiosk. "The window is wheelchair accessible, and volunteers are keeping bird feeders full to attract many native species," Freeland said.
Posters illustrate the species visitors are likely to see. "It's the perfect place to just come sit and enjoy the birds," Freeland said.
June's theme is Aquatic Life, and depending on health restrictions, it will feature the chance to learn about species of animals and plants inhabiting the waters and wetland areas of the center.
July will feature a pollinator walk with butterflies, bees and other pollinators, along with the plants the insects depend on from season to season.
August, Freeland explained, should see the completion of trails fully accessible to wheelchairs and strollers. "They are almost ready and should be packed down and all set by then," she said.
September brings the Loop the Loops challenge for hikers to hike and explore all the trail loops at the center, with over 7 miles of hiking possibilities.
October will need some assistance from community volunteers to prepare for Autumn Delights, with scarecrows posed along the many trails. "Rather than scary things, we are hoping to see scarecrows in yoga poses or climbing trees. It won't be scary for kids, and it should be a lot of fun for everyone in the family," Freeland said.
November is a month for giving thanks, as nature begins to rest for the winter months. Visitors will be able to adopt and prepare flower beds and observe the process of nature slowly shutting down for the cold, dormant season ahead.
December will be the time to celebrate 2021. Visitors can bring biodegradable items to decorate trees and other plants along the center's trails.
Freeland said the Norma Johnson Center is in need of funding for the future to help maintain this natural resource for the community for years to come. To become a member, help with bird feed, donations or in other ways, contact the Norma Johnson Center.
Membership Levels: include:
Student / Senior - $10
Individual - $20
Family - $40
Oak - $250
Cherry - $500
Checks can be made out to Norma Johnson Center and sent to 85 E. Iron Ave., Dover, OH 44622. Membership monies can also be left in the donation box or paid online at www. normajohnsoncenter.com/membership.
The center is located at 3976 state Route 39 between Dover and Sugarcreek. The website is www.normajohnsoncenter.com.