Orrville's Snyder family answered the call to adopt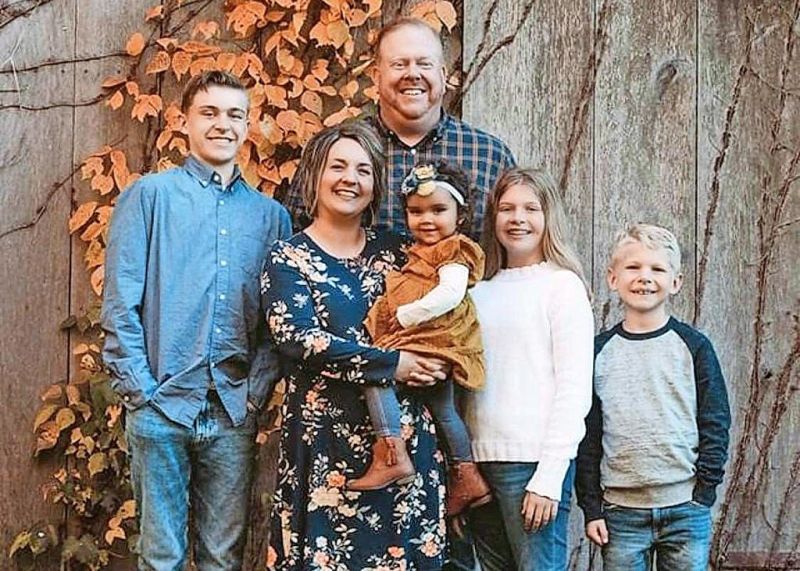 Editor's note: This is the second in a three-part series celebrating National Adoption Awareness Month, from the perspective of the adoptive parents.
For one Orrville family, a little girl named Ella changed their lives. Tim and Christine Snyder were already the parents of biological children Brennen, Sophia and Cole when they felt a tug on their hearts to adopt a child.
The Bible verse from Jeremiah 29:11 cried out to them: "For I know the plans I have for you, declares the Lord, plans to prosper you and not to harm you, plans to give you a hope and a future." They listened to this call and contacted an adoption agency in Medina, and that call led them to Ella. Ella's adoption is what is considered an open adoption, meaning the birth parents and the adoptive parents know the identity of one another and the option is there to maintain contact.
Ella was adopted at birth. "Ella was placed in our custody at birth," Christine Snyder said. "She was in the NICU at birth due to the side effects of addiction."
The name Ella is an amalgamation of her birth parents' names, a name Christine and Tim came up with to honor her parents. Their three biological children accepted Ella without question.
"Our other children were amazing with Ella and immediately accepted her as their sister," Christine Snyder said. "I have to remind myself sometimes that I did not physically give birth to Ella. She has made our family complete."
But adoption is not without moments of loss, as even a child adopted at birth can experience loss, trauma and anxiety. Ella has exhibited some of that anxiety.
"We have seen some separation anxiety in her even though we have had her in our care since birth," Snyder said. "It is difficult to determine the source of the anxieties; however, we feel as though the in-utero trauma and just overall trauma from the adoption presents as anxiety.
"We are discussing adoption with her in appropriate terms. Ella knows that she grew in her birth mother's tummy but that she also grew in our hearts."
Christine and Tim Snyder know that as Ella grows up, there will be more questions, and they plan to answer those questions as openly and honestly as they can.
While adoption is not always easy and brings some trials along with the joys, Christine Snyder has some advice for prospective adoptive parents.
"If anyone is considering adoption, I would tell them to listen to the nudge that is being placed in their heart," she said. "It is important to be prepared in knowing that you are entering a world of brokenness and trauma. You are also entering the world of paperwork.
"Adoption is not for the faint of heart. It is also one of the richest experiences we have ever known. It has changed our lives and our perspective of others."
For the Snyder family, adoption has woven the life of Ella into their hearts forever.