Pedal to the Medal 5K Fun Run & Walk is Oct. 1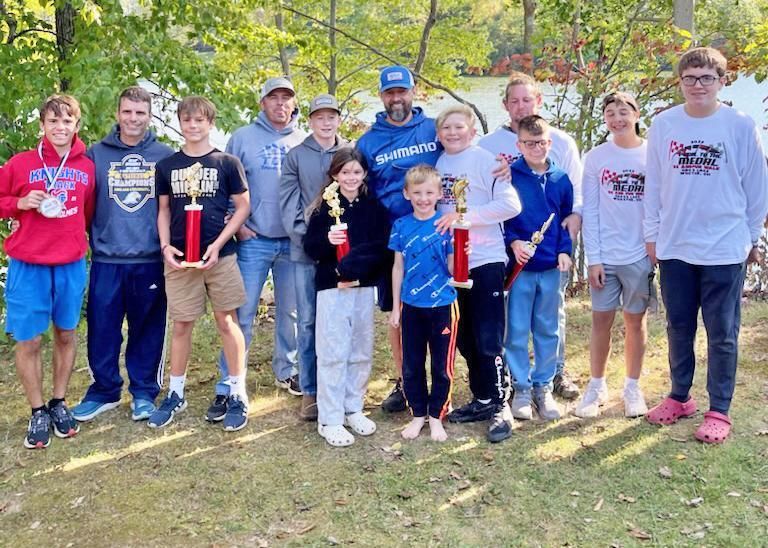 One in five adults experience a mental health illness each year, according to the National Institute of Mental Health. Touched by this reality, one Wooster family is organizing a fun-filled community event to spread hope.
The third annual Pedal to the Medal 5K Fun Run & Walk for suicide and addiction awareness will take place Oct. 1 at Gross Lake in Wooster. The walk and run coincides with a fishing derby.
The 5K run starts at 1 p.m. and the one-mile walk at 1:15. The run is $30 and the walk $20. Both include a T-shirt. The fishing derby, which is from 1:30 to 3 p.m., has a $5 entry fee.
All proceeds will go to the National Alliance on Mental Illness of Wayne and Holmes Counties.
Participants of all ages are welcome.
"We started this event (after) we lost some family members to overdoses…and suicide," said Crystal Horn, event organizer. "We were just to the point where we missed them, and we wanted to make a difference."
To celebrate their lives, the competitive event centers around the interests of deceased loved ones Trent Kandel, Hans Grossniklaus and Bridgett Keim. Kandel raced 4-wheeler quads, Grossniklaus enjoyed competing in late model cars and Keim liked to run.
Monitored by chip timing, the run will include prizes for various age ranges and overall male and female. The fishing derby prize categories are for most fish caught, longest fish, heaviest fish and smallest fish.
Competitors also will have a chance to win promotional items for businesses that sponsor and donate to the cause.
"We are so appreciative of our generous sponsors and donations from local businesses, friends and family," Horn said.
The charity event will have a food truck for those who'd like to purchase lunch. And as an added bonus, a TV will be set up at the pavilion to stream the Cleveland Browns football game.
Horn, with the help of cochairs Amber Sandrock and Kaylee Devoll, started the fundraiser in 2021 and 501(c)(3) the following year. They've seen the event grow every year.
Horn and her family have had the privilege of meeting other families and individuals with similar stories.
"It's emotional for us on the day of, but it's also very exciting to see people come out and be supportive and try to make a difference," Horn said.
The non-profit is expecting over 100 eventgoers this year. In addition to participants, the group is looking for event volunteers, business sponsors and donations.
Entrants can sign up at Mid Ohio Race Management, midohiorm.com, or the day of.
For more information, contact Horn at 330-231-72462 or visit the event's Facebook page at https://www.facebook.com/pedaltothemedal5k.