Shopping Under the Stars at the stores of Berlin Dec. 9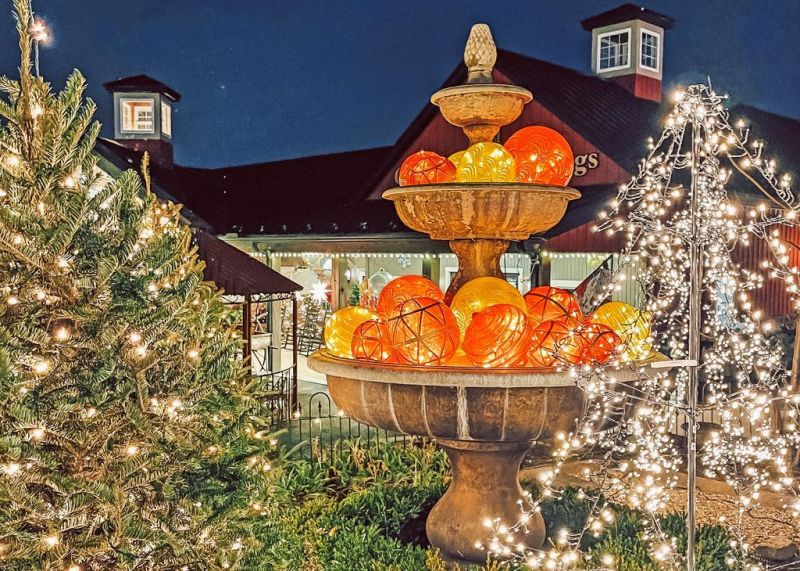 Berlin's main drag is going to be lit up with lights galore as part of the Shopping Under the Stars event on the evening of Friday, Dec. 9.
The annual community staple is back for another year and promises to offer plenty of exciting things for people to buy and experience.
"The Shopping Under the Stars event is geared toward a fun night," said Gary Yoder, Berlin Main Street Merchant president. "The stores stay open later until 8 or 9 p.m. Things are lit up. It's a nice festive evening for people to get out and enjoy the night. It pretty much starts from the west side, like the German Village Market, and goes all the way down Main Street to the east side and Sheiyah Market. There's a lot happening there as well.
"It's just a fun night to walk the streets and do some shopping. Many merchants will be offering drawings and have some special promotions for that night."
The event has been going on each year for quite some time. It began when a couple of local merchants wanted a way to kick off the holiday season in December.
Some stores participating in the event will have live entertainment, refreshments, giveaways or special promotions. Although not every business is taking part in the event, there will still be plenty open for patrons to peruse and find great deals.
Sheiyah Market is one of those businesses. The market, open from 9:30 a.m. to 9 p.m. that day, will be offering 30% off Christmas décor from 5-9 p.m.
"We usually have a lot of great gifts available," owner Ruth Schlabach said. "Our full staff will be here to help with all of your gifts. We have our fireplaces going outside to make it really super fun and cozy. Christmas music will be playing. It's just a fun evening to shop. Our campus is beautiful at night with all of the lights lit up outside. We're just really decked out."
For anyone who might not be familiar with everything Berlin has to offer, this event is a great opportunity to find out what you've been missing.
"It's a fun festive night to experience the town and the variety," Yoder said. "There's a tremendous variety of shops along Main Street. There also will be some fun promotions that are not the norm that are not going on during an everyday basis, so come and enjoy the night, grab a cup of coffee and walk the streets and find all of these different shops and what they might be promoting or offering."