Smithville grad receives Maxwell Scholarship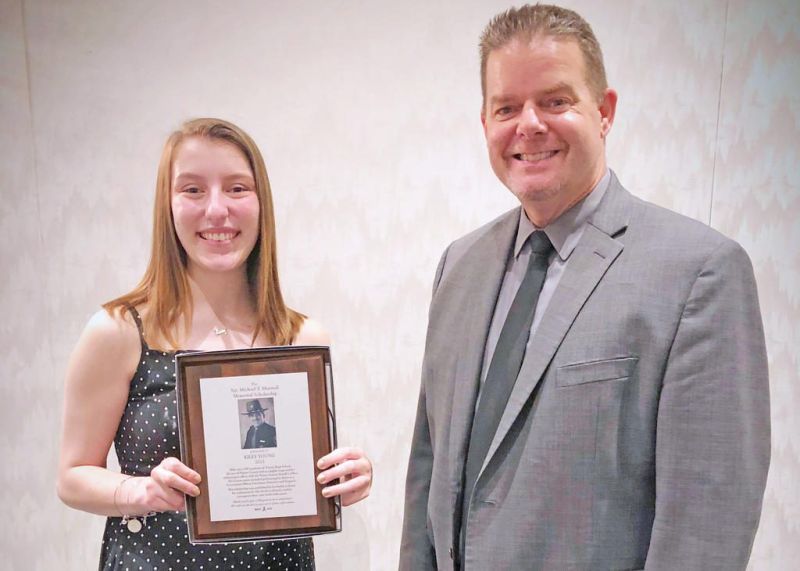 The recipient of The Sgt. Michael T. Maxwell Memorial Scholarship for 2021 is Kiley Young of Smithville.
Maxwell served Wayne County as a respected law-enforcement officer, and his 22-year career in the Wayne County Sheriff's Department included performing his duties as a corrections officer, patrolman, detective and sergeant.
The scholarship was established by his family to honor his enthusiasm for life, his love of family and his three-year battle with cancer, which ended with his passing in September 2012. With the scholarship the Maxwell family wishes to provide educational and training assistance to those who can make the impact Mike's career in law enforcement made on the community.
Young is the second non-Triway student to receive the scholarship after Maxwell's family and the scholarship committee decided in 2019 to open the scholarship to applicants from all Wayne County high schools after not receiving applicants in 2017 and 2018. This act has allowed the scholarship more opportunity to be given away every year, and because Maxwell served all of Wayne County with the Wayne County Sheriff's Office, it was an easy decision.
Young, who will major in criminology, met all of the requirements and standards set forth by the scholarship committee. She was an outstanding student at Smithville High School and will no doubt continue her strong work ethic on to college. She was presented the scholarship at the Smithville High School Class of 2021 Senior Banquet at the Greystone Event Center in Wooster.