Toys for Tots continues a long tradition of giving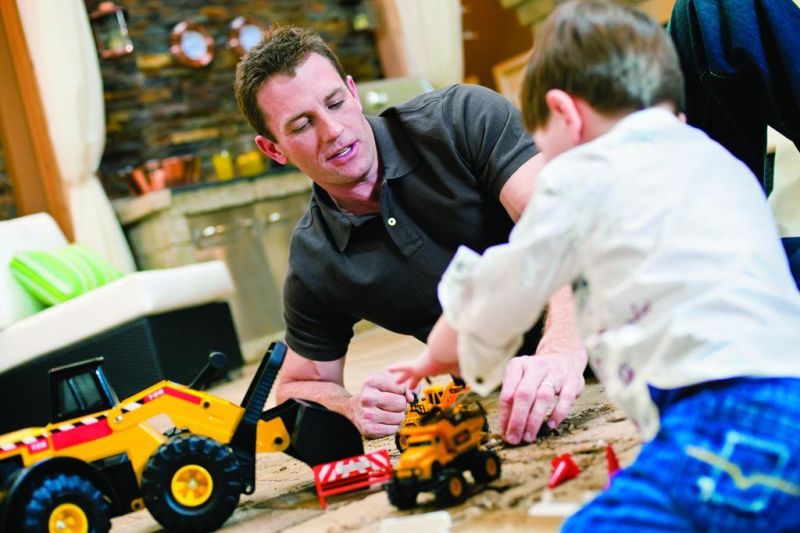 The Toys for Tots campaign is underway, already distributing toys to children at locations around the area, with distribution dates scheduled through Dec. 16.
"We've had toy collection centers in place at about 20 locations and have received a lot of toys," organizer Bob Stratton said. "Of course we will need and be accepting more."
Toys for Tots accepts donations of new, unwrapped toys for distribution to children of families in need.
The program began in 1947 when former Marine Bill Hendricks, who worked in public relations at Warner Brothers film studio in California, came up with the idea of distributing toys to children at Christmastime.
The idea grew, becoming a nonprofit official charity and program of the United States Marine Reserves in 1991. Since its beginning Toys for Tots has connected 250 million children with 550 million toys including those distributed successfully last year in the Tuscarawas Valley area.
"Last year was unbelievable," Stratton said. "The biggest distribution was at Hog Heaven in New Philadelphia. That place was really jammed."
The restaurant will again serve as a distribution center this year on Dec. 16 from 2-9 p.m. with free hot dogs and drinks for children who come out for their toys.
Stratton's daughter, Kathy Jordan, who also is helping with the Toys for Tots campaign this year, also said last year was a big success. "I'm sure we must have brought toys to close to a thousand kids," she said. "It can really be a frenzy of activity."
Jordan said this year's first distribution, held Nov. 24 at Crossroads Restaurant of Magnolia, is a good illustration of the kind of generous help the Toys for Tots program has received from local participating businesses.
"I can't begin to say how great everyone has been," Jordan said. "Crossroads gave us a lot of space in their restaurant and let us set up with music, a visit from Mr. and Mrs. Claus, and big tables of toys. They couldn't have been any better to work with."
Other distribution sites include the Sherrodsville Lions Club at 80 Hilltop Drive in Sherrodsville on Dec. 1 from noon to 2 p.m., Firehouse Grille & Pub on Main Street in Zoar on Dec. 8 from 11 a.m. to 2 p.m. and the New Cumberland Community Center at 3986 New Cumberland Road NE on Dec. 13 from 10 a.m. to 2 p.m.
Collection points include Firehouse Grille & Pub, Hog Heaven, Dollar General Stores in New Philadelphia, No Contract Wireless and Rural King, both also in New Philadelphia. Other collection points can be found throughout various communities and are marked with Toys for Tots signs.
Jordan said cash contributions also are welcome with 100 percent of funds used to buy toys for children. "Last year we got several cash contributions including a single check for $2,000 for our Toys for Tots campaign, and they helped buy a lot of toys," she said.
Stratton said the Toys for Tots car can be seen in both the Dover and New Philadelphia Christmas parades this year.
Families who are unable to get to any of the distribution dates may call Stratton at 330-904-8051 to make arrangements to pick up toys in Sherrodsville.
More information about the nationwide Toys for Tots campaign is at www.toysfortots.org.
Cash contributions should be made payable to "Toys for Tots," care of Bob Stratton at P.O. Box 113, Sherrodsville, OH 44675.