Young Life set to celebrate 30-ish anniversary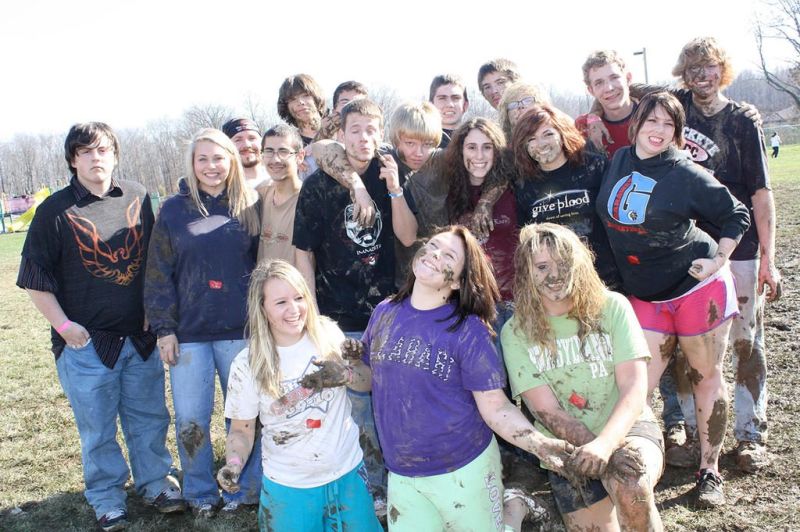 Last year the members of Young Life were ready for a 30th anniversary blowout bash celebrating three decades of connecting with and mentoring area teens at West Holmes and Garaway school districts.
However, like many activities and gatherings, that celebration was wiped away during the pandemic. Now as the group joins others in easing out of the pandemic and getting back to a normal style of life, Young Life is ready to celebrate again, albeit a year later than anticipated.
The Young Life 30-plus celebration will take place at Winklepleck Grove near Sugarcreek on Saturday, June 26 when the festivities will finally, after more than a year of waiting, bring those who have enjoyed Young Life over the decades back together.
According to current Young Life of Tuscarawas and Holmes County director Heidi Troyer, the long-awaited event is something they have been eager to share.
"We were so amped up for the celebration, and then right before the event was set to take place, like everything, the world just stopped," Troyer said. "We are excited and eager to finally see everyone get a chance to reunite because our team of alumni from across the eras has been so dedicated in organizing this event."
In celebration of its 31st anniversary, Young Life invited anyone who has been or wants to be a part of the organization to join together for an evening of food, fellowship and fun when the many members who have been involved with Young Life over the past three decades will unite.
Part of that will include plenty of stories from former students and leaders, some of them via video from members who couldn't be there. Former YL leader Keith Bernard will fly in from Colorado to join the evening festivities, as will Scott Hackett, the first YL area director.
The evening will include a social hour from 4:30-6 p.m. featuring Dough Co. doughnuts and coffee from Walkie Talkie Espresso & Coffee, as well as live music by Aaron Troyer of The Blue Winter. There will be a dinner served at 6 p.m., sponsored by Deli Ohio, Park Street Pizza and Miller's Creamery, with a program to follow at 7 p.m.
The program will consist of people sharing stories and memories of the impact Young Life has made in their respective lives. With countless stories to be told, it should make for an enjoyable trip down memory lane for those who have enjoyed everything Young Life offers in the way of community, fellowship, support, building trust and celebrating the joy of relationships that have been built and developed through Young Life.
Troyer said the anniversary celebration will be a homecoming for many and a chance to hear and share about how the ministry has been working and moving over the past many years.
"There is definitely a difference in the lives of students today as compared to when Young Life first began," Troyer said. "Life seems to be much more challenging for today's young adults. It is up to us to go to them and to intentionally seek them out by showing up in their world and showing you care. It's making an investment in their lives, and that investment makes a big difference."
The seeds for Young Life began 32 years ago when a businessman named Pat Patterson moved into the area and purchased The Swiss Hat Restaurant. He asked about the community's Young Life program, but that did not exist. He contacted local pastors about getting one started, and Young Life began.
The program has been at Garaway since 1990, and seven years ago, it took root at West Holmes High School.
Troyer said over the three decades they have had some really great leadership from adults who have kept the program moving forward. A mix of those people united to serve as the planning committee for the upcoming event.
Troyer said it will be heartwarming to see the Young Life members reconnect and share their current lives and their favorite memories.
While they look forward to reconnecting with the past, Troyer said it also was almost therapeutic for the current staffers to be able to finally reconnect with students at Garaway and West Holmes more consistently as the COVID regulations became more relaxed this year.
"We realized some of the things we took for granted," Troyer said. "Just being able to be where the kids are and building relationships was exciting."
With school ended for the year, Troyer said the staff will now turn to building deeper and more meaningful relationships on a more personal level as they continue to serve as mentors for the youth.
There is no cost to attend the event, but those in attendance will have the opportunity to join Young Life with both financial support and prayer support.
Troyer said they are asking people RSVP if they plan to attend so they can create an accurate head count. Anyone wishing to attend may do so by calling or texting 330-893-4105 or emailing mlpacula@gmail.com.