30th Run 4 Relief will help to buy mosquito nets for Africa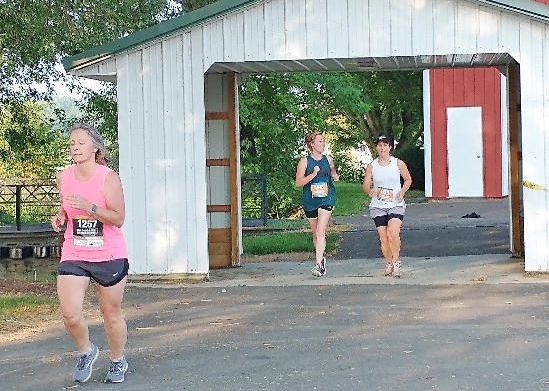 The 30thannual Run 4 Relief will be held at the Wayne County Fairgrounds on Saturday, Aug. 6 at 7:30 a.m.
The 1k race will start at 7:30 a.m., followed by the 5k event at 8 a.m. The event is open to all runners or walkers. The starting line will be in front of the new event center at the fairgrounds. People also can register the day of the event at the fairgrounds. This year all the money raised will be donated to the Mennonite Central Committee to purchase mosquito nets for families in Africa.
The Run 4 Relief will highlight the need for mosquito nets to keep all families healthy. Families in countries like Burkina Faso or the Congo don't have access to repellent sprays or lotions. Some mosquitoes bring deadly diseases like malaria or dengue fever. When you give a gift of a mosquito net, it ensures families have holistic health support.
Through MCC Habibou Diandé's young family in Burkina Faso will have access to a mosquito net to help prevent mosquito-borne illnesses.
Globally, the World Health Organization estimated 241 million cases of malaria occurred in 2020, and 627,000 people died of malaria, most of them children in Africa. Because malaria causes illness and death, the disease is a great drain on many national economies. Because many countries with malaria are already among the poorer nations, the disease maintains a vicious cycle of disease and poverty.
For those who have younger children or folks who prefer a shorter distance and want to support MCC, the 1k fun run is available. This event will not be timed, and no awards will be given. Everyone who participates in this event will receive a T-shirt.
Remember to bring water bottles. Gatorade and water will be available at the run.
In the 5k every participant will receive a T-shirt, and the top-six overall runners will receive an award. Age awards also will be given.
Registration fees will be paid by the participant. Registration is open at www.givesignup.org/Race/OH/Wooster/OhioMCCRun4Relief1K5KRun or by going to the Ohio Mennonite Relief Sale website at www.ohiomccreliefsale.org/ and looking under the Live Event tab and clicking Run For Relief.