BBBS's Cheers For Charity kicks off Feb. 18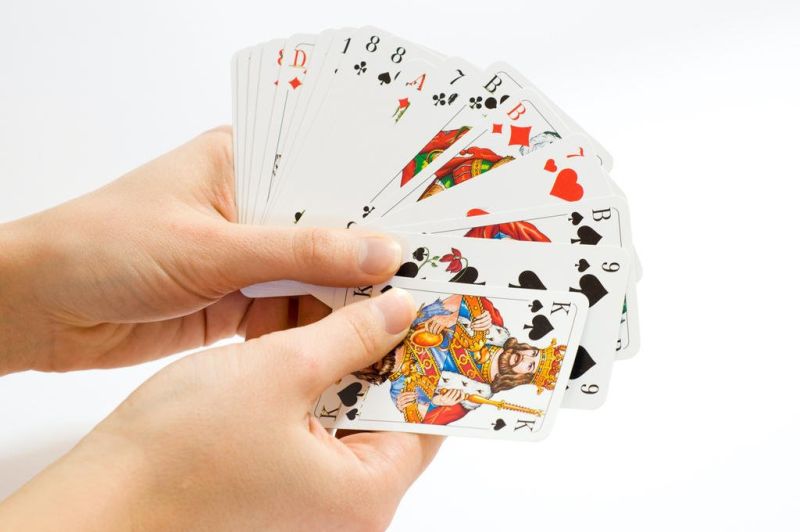 Even in the digital age, games of cards remain popular all over the world. Skip the usual euchre night with friends next month and instead plan to help raise money for Big Brothers Big Sisters of East Central Ohio when Cheers For Charity kicks off Saturday, Feb. 18 with a major euchre tournament. The event, held at Knights of Columbus in Dennison at 6 p.m., will include a steak dinner and prize raffles.
"Last year was the first year for Cheers For Charity," Big Brothers Big Sisters operations assistant Christine Lyon said, "so we've been able to make a few tweaks this year to make it even better. We did a kind of bracket style of elimination, and this year we've changed to a more progressive play. People will be able to move around to different tables. The way we have it set up this year should make for a shorter night, maybe a couple of hours. Last year card playing kept going until the wee hours for some while others were eliminated right away and didn't get much time at the card tables. We didn't want that to happen again."
Dinner will begin at 6 p.m. with a filet mignon as the star attraction, along with a baked potato and salad. A ticket for the dinner and a cash bar is $30, and the entry fee for the euchre tournament is $25. Both are available online at www.bigs4kids.com/cheers, and participating in both is $50. Raffle winners will be drawn at 8 p.m., and winners need not be present. Gift certificates from local businesses and restaurants and local wines will be a part of the raffle loot.
"Proceeds will go to serve the children we have in the program," Lyon said, "while also expanding what we are able to do. We now include Harrison County under our umbrella, and we are all excited about that development."
Big Brothers Big Sisters typically has about 30 boys and girls in need of mentors. "It seems like the number of littles we have waiting for a big is pretty constant," she said. "We get matches for the kids, and there are always more who are ready to find their big. We always have a need for adults to volunteer and help with kids who just need a little help from an adult."
Mentoring need not involve lots of time and effort while being a big brother or sister. The organization said mentoring a child who just needs a little guidance or friendship takes almost no time at all. Mentors can commit to just four hours each month with their matched child, a manageable amount of time for most people. Activities with littles can simply be included in regular daily routines. Mentors need not plan anything special or go out of their way to entertain their little brother or sister.
The organization offers a monthly matches meeting for bigs and littles. There is no cost involved in mentoring, and volunteering is straightforward. A short background check and a few questions help ensure a good match between bigs and littles.
Information about becoming a big brother or big sister is available at www.bigs4kids.com. To purchase tickets offline, call Monique Duke at 330-339-6916 ext. 131. The Knights of Columbus Hall in Dennison is at 122 Grant St.
"With the changes we've made for this year," Lyon said, "Cheers For Charity will be a lot of fun for anyone who enjoys a good steak and a good game of cards."