'Beyond the Fences of Zoar' luncheon to be held in the garden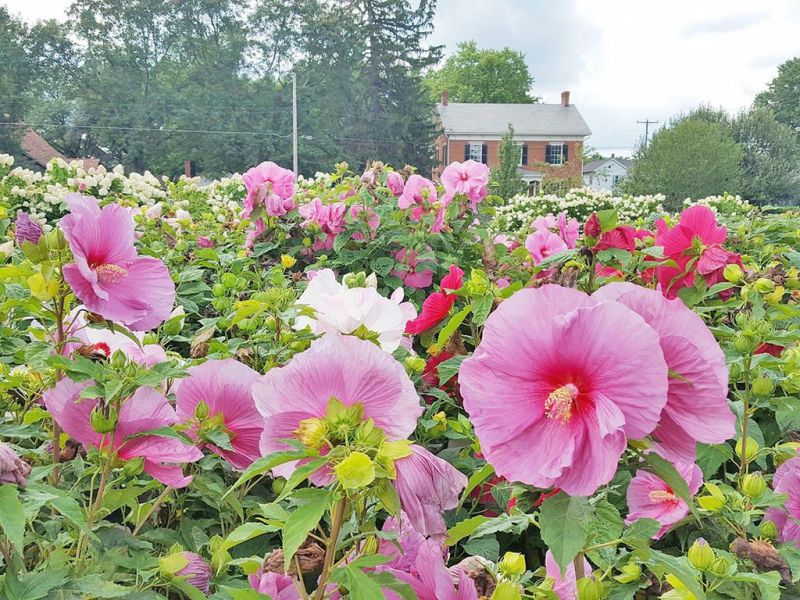 Historic Zoar Village is taking reservations for its biannual "Beyond the Fences of Zoar" garden tour, luncheon and symposium, which is scheduled for Saturday, June 16 from 9 a.m. to 5 p.m. This is the first year the luncheon will be held directly in the garden. Space for the luncheon at noon is limited, and reservations are required.
This special event will include tours of seven private and two public gardens of Zoar. Mini garden symposiums presented by master gardeners and horticulturalists are held throughout the village. Experts discuss topiaries, herbs and several trends in backyard gardening. The village's historical buildings will be open for tours throughout the day.
Tickets are $35 per person including lunch and $15 per person without lunch. Luncheon tickets must be reserved and prepaid. Tickets for the garden tour and seminar only may be purchased on the day of the event. Both ticket prices include access to all of the gardens, seminars, vendors and historical buildings.
Garden vendors and artisans will be set up in the Zoar Garden with unique wares and crafts. Visitors also can participate in a silent auction for gardening-related items.
All event proceeds are used in the preservation of Historic Zoar Village's garden, buildings and heritage. Reservations can be made by calling 330-874-3011.
The Zoar Community Association is a nonprofit organization dedicated to the preservation and restoration of Historic Zoar Village. All proceeds from this event are dedicated to this mission.