Bolivar Sportsman's Club to hold chicken barbecue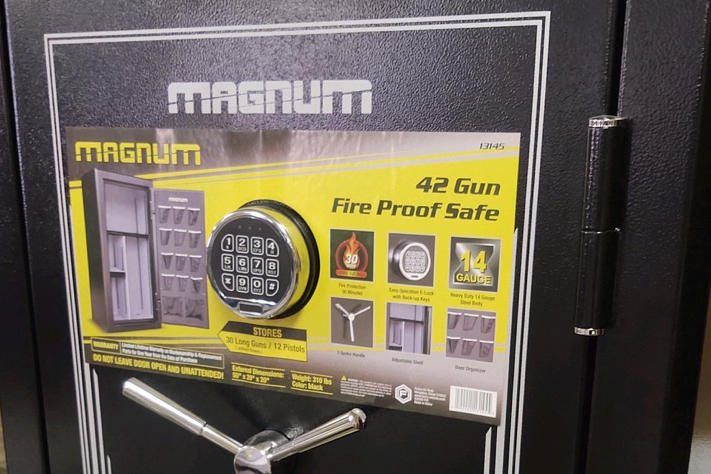 Like so many other events, last year's chicken barbecue at the Bolivar Sportsman's Club had to be canceled. This year the organization's largest fundraiser will return on Saturday, May 15 from 4-10 p.m.
A $15 ticket includes a half-chicken, fresh-cut fries, baked beans, coleslaw and fresh bread from Canal Street Diner. All meals will come with unlimited beverages. Kids age 12 and under can enjoy hot dogs, chips and pop throughout the event.
Only 300 meals will be served on a first come, first served basis.
"Our events earlier this year did well," said Mike Gross, club president. "But we're hoping to have a record night with the barbecue. The whole point of our events is to raise money for charity."
The top giveaway of the evening is a 42-gun, fire-proof Magnum safe containing eight secret guns worth $3,500. Tickets for the raffle are $5 each or five for $20 and can be purchased in advance or the night of the event.
"We give away 50% of all our raffle proceeds to local charities," Gross said.
Last year, even without the dinner, proceeds from the gun-safe raffle allowed the club to send a check for $4,500 to the Make-A-Wish Foundation to be used locally.
"Our goal is to be able to donate $8,000 from this event," Gross said. "We try to focus on organizations that help children and families."
Past recipients of funds from the club include Tuscarawas County Share-A-Christmas, Camp Tuscazoar, and the Bolivar and Zoar fire departments.
Live music and raffles
Live music for the event will be provided by Eddie LaMonica and David Ricissi. Additional raffles will take place all evening for a variety of prize baskets and other items.
"We're also going to give away two .22 rifles to kids 12 or under," Gross said. "One will go to a boy and one to a girl, and it's totally free. There are no tickets to buy for this one."
To purchase advance tickets for the barbecue dinner or the gun-safe raffle, call Gross at 330-209-7978.
All COVID-19 protocols will be observed.
Other activities now open
In addition to having held a steak fry, a fish fry and a hog roast earlier this year, the Sportsman's Club has reopened Friday night public trap shoots and Sunday morning Lucky X shoots.
Located at 11286 Strasburg-Bolivar Road, the club currently has more than 400 members and offers recreational activities geared toward families. Visit the club's Facebook page for more information and updates at www.facebook.com/bolivarsportsmansclub.