Dover Exchange Club to host their 10th annual chicken barbecue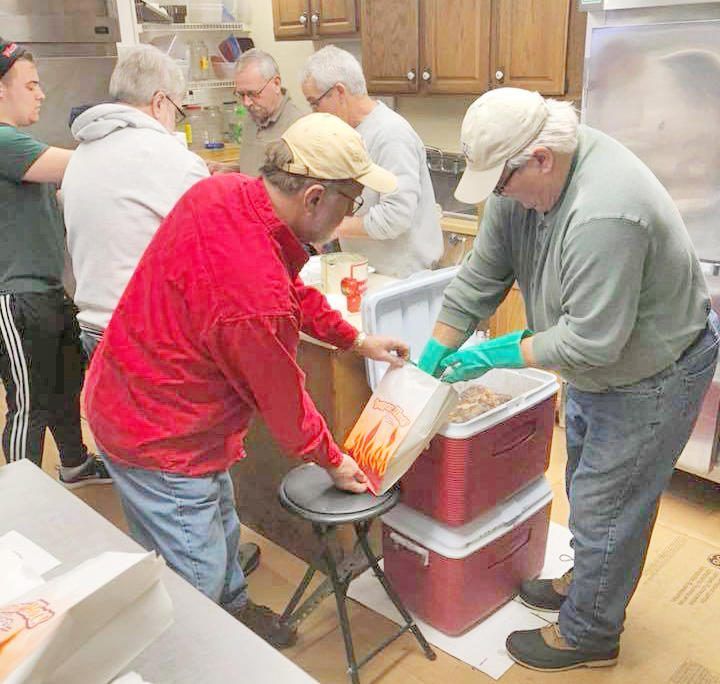 The Dover Exchange Club's Children's Foundation will host its 10th annual Carry Out Chicken BBQ at Funday's on the Boulevard. The carryout-only barbecue will be held rain or shine on Super Bowl Sunday, Feb. 3 from 11 a.m. to 4 p.m. Those with prepaid tickets should arrive by 3 p.m. to guarantee pickup. Cost for the meal is $10 per ticket, which includes one-half chicken, beans, applesauce and dessert. The chicken will be cooked on site by Black Sheep BBQ.
This year's event will once again benefit the Noah's Hope Child Advocacy Center of Tuscarawas County with all proceeds from the BBQ. Last year the foundation gave $6,500, which brought a five-year total to $30,000 donated to them.
According to Vanessa Stergios, director of Noah's Hope, Noah's Hope is an independent, nonprofit entity coordinating the efforts of the designated county agencies and community partners to promote a specialized, comprehensive, multidisciplinary approach to child abuse from disclosure through treatment; to reduce future trauma; and to promote recovery and resiliency for children and families. Noah's Hope has been in existence since June 2011 and has served over 400 children from Tuscarawas County.
Noah's Hope emphasizes the coordination of the investigation and intervention services to child-abuse victims by bringing together professionals and agencies as a multidisciplinary team using a child-focused approach, providing the highest standards of care in a child-friendly facility to its community's most vulnerable victims.
The National Children's Alliance sets the standards for providing "best practice" care in these complicated cases and serves as the accrediting body of child advocacy centers around the country. In January 2016 Noah's Hope Child Advocacy Center of Tuscarawas County was recognized as a fully accredited center, meeting or exceeding all of the criteria in the standards.
Partnering members of Noah's Hope are ADAMHS Board, Akron Children's Hospital, law enforcement, mental-health providers, Tuscarawas County Job and Family Services, Tuscarawas County Prosecutor's Office and the Tuscarawas County Sheriff's Office.
Stergios said this donation will be used to enhance the services provided by the center for children and families by providing friendly facilities, forensic interviewing services, specialized medical and mental-health consultation for evaluation and treatment, and training and education for child-abuse professionals.
Past benefits have aided individuals in the community to cover medical expenses and Union Hospital Pediatrics Unit. This year the foundation board voted to assist Noah's Hope for the sixth time as child-abuse prevention is one of the national exchange club's major projects and this benefit will assist Noah's Hope in its approach to providing best practice care for victims of child abuse.
Advance tickets can be purchased from any exchange club member or select business around the area.
The Children's Foundation was organized by the Dover Exchange Club in 1994 and is an IRS 501(c)(3) status as a charitable organization. The Dover Exchange Club was organized in 1959 and has served the local communities for 60 years.
For more information regarding the actual barbecue, call Kevin Korns at 330-340-3451 or email kkorns@roadrunner.com.
For more information regarding Noah's Hope, call Stergios at 330-364-2777.