Dress in your '20s best for Zoar New Year party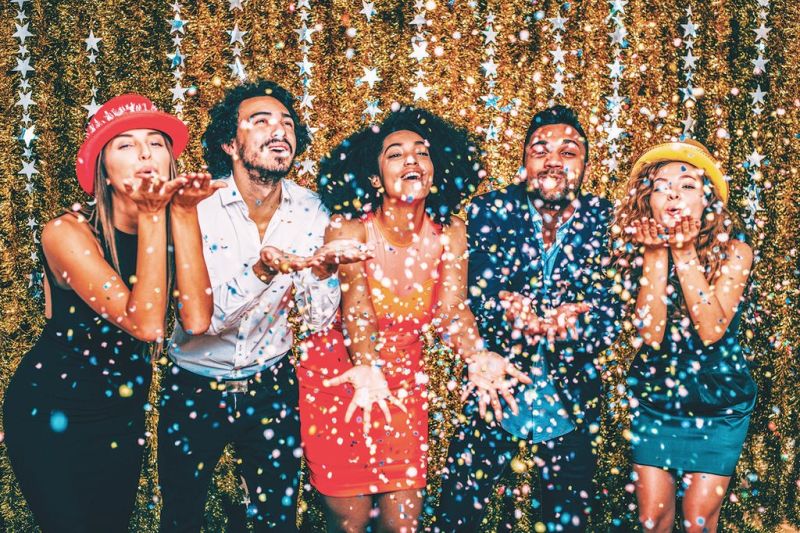 It's the Roaring '20s all over again, and local residents of Tuscarawas County and beyond can ring in the New Year at the Historic Zoar Village in the Bolivar and Zoar area.
The party will begin at 6 p.m. on Dec. 31 at the Canal Tavern of Zoar, 8806 Towpath Road, as flappers and jazz babies are invited to Charleston the night away as they welcome in the year 2020. Attendees are invited to dress in their '20s best, whether that era is 1820s, 1920s or 2020s.
"We hope to ring in the New Year '20s-style of all variations," said Kris Eddy, assistant site director of the Historic Zoar Village.
There will be two ways to celebrate the occasion: either with a special dinner or late-night appetizers catered by Benson's Market and Catering. A dinner ticket is $50 a person with choices of filet mignon, salmon or sun-dried tomato pasta while an appetizer ticket is $30 a person.
Dinner reservation times can be made for 6-8 p.m. when the ticket is purchased. The appetizer party will be from 8:30 p.m. to 12:30 a.m. Appetizers will include shrimp cocktail, sauerkraut balls with mustard dipping sauce, barbecue meatballs, a vegetable tray, cream puffs and eclairs.
A two-person bottle of champagne can be added to the dinner ticket for an extra cost, and the bar will be open during the event for other drinks.
In addition to the food, activities during the evening will include a 50/50 ticket drawing and a raffle during the party. Some of the raffle items featured will be two $100 gift certificate books for Gervasi Vineyard at Canton and a bracelet from the House of Stones at New Philadelphia.
There also will be live entertainment throughout the evening.
The proceeds of the New Year's Eve party will go to restoration efforts at the Historic Zoar Village. "The fundraiser will help to continue our preservation efforts and educational programming," Eddy said.
This will include upcoming school programs such as Earth Day School Day, a Zoar and the Presidents School Day and more in the future.
Reservations can be made at the event's EventBrite page (Historic Zoar Village New Year's Eve Party), on the Zoar New Year's Eve Party event on their Facebook page, by calling 330-874-3011 or in person at the Zoar Store and Visitor's Center, 198 Main St., Zoar, from 10 a.m. to 5 p.m. Wednesday through Saturday and from noon to 5 p.m. on Sunday.
According to its website, Zoar Village was founded in 1817 by a group of more than 200 German separatists seeking escape from religious persecution in their homeland. The separatists lived as a communal settlement for more than 80 years.
Today Zoar Village is made up of about 75 families living in homes built from 1817 to the present. Tours are available through museum buildings including a bakery, a candle shop, a tinsmith, a blacksmith and more from April through October.
To find out more about Zoar Village, visit www.historiczoarvillage.com.