Fellowship dinner supports India Evangelical Mission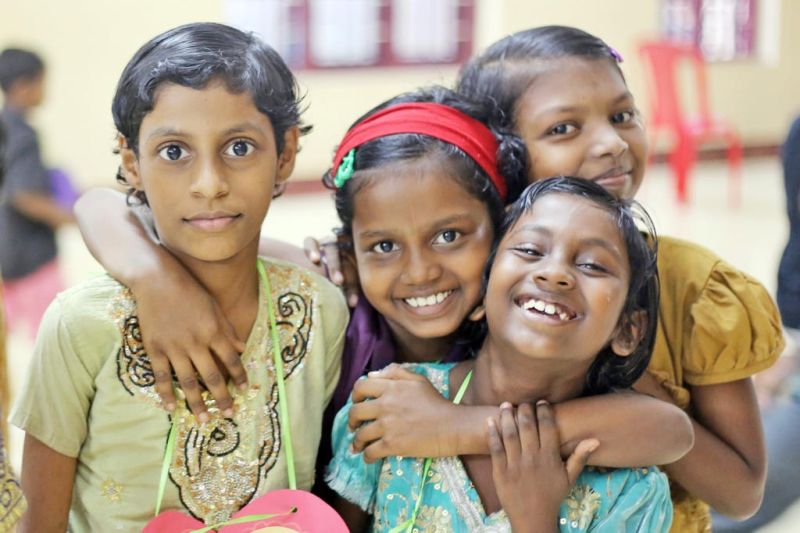 India Evangelical Mission will hold the ministry's annual fellowship dinner on Thursday, Sept. 12 at Heritage Community Center, located 3 miles north of Berlin on U.S. 62. Music by New Sound will begin at 6 p.m. Dinner will be served at 6:15 p.m. The public is invited to attend this adult-oriented event.
Speakers include IEM President Dr. GV Mathai and his son Dayan Mathai, both of Los Angeles, California. They are set to speak about India and the vision of IEM. A special live presentation is planned by the three Mathai daughters: Helen Kumari, Mishal Montgomery and Sheela Kleinknecht.
The three daughters, all from Southern California, will present "A Tribute to Life and Ministry of Mariamma Mathai." They will share their behind-the-scenes stories to honor and remember their mother through this live presentation.
This year marks 53 years since the inception of IEM. Many locals have become friends of GV Mathai and the ministry of IEM, and many from the Holmes County area have visited the work in India.
IEM was founded in 1966 with "reading rooms," public rooms that were opened in the city where the local newspaper, periodicals, gospel literature and the Bible were placed as free reading for the locals.
These rooms were patterned after the reading rooms the Communists had established to further propaganda in the mid-20th century. In many of these places where reading rooms had been started by IEM, churches were later established.
Today there are IEM churches in the capital city of Mumbai, formerly Bombay, and in the southern state of Kerala and other states including Orissa and Manipur in the northeast.
In the southernmost state of Kerala, IEM has a college where 67 nationals are currently enrolled in a three-year program with a goal of sending them back to their villages.
The same location, in the south, also is home to a children's home for 41 children. Plus around 50 children are supported in their homes. Most of the children who stay at the mission children's home have parents; however, they have limited resources to care for their own children adequately at their homes and to send them to school.
Each year IEM offers a Leadership Training Institute for local professionals and ministry personnel with 250 participants in this year's class.
For over 50 years IEM has reached out with the gospel message to the people of India by meeting spiritual, physical and material needs. Large outdoor evangelical crusades, tract-distribution disaster-relief work, Christian reading rooms and Bible-correspondence courses have proven effective in meeting needs and sharing the message of hope and salvation with the local people. IEM periodically sets up temporary medical clinics and also ministers in slums.
For reservations to the dinner, RSVP no later than Sept. 5 to Sam and Mary Hershberger at 330-231-5092, Joe and Ina Mullet at 330-204-1096 or Jane Graven at 330-763-1342.