Humane Society prepares for Cause for Paws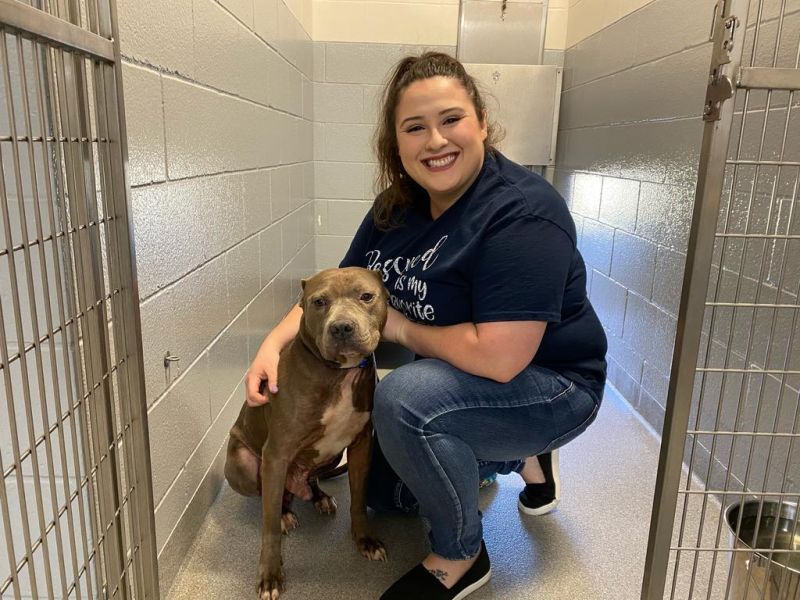 Cause for Paws is the Tuscarawas County Humane Society's largest annual fundraiser, providing needed money to run the shelter throughout the year. This year's Cause for Paws, scheduled for Saturday, May 8, will be a virtual affair due to ongoing concerns and restrictions associated with the COVID-19 pandemic. In 2020 the event was live, coming in just days before Ohio closed such events down.
Humane Society director Haley Predragovich said Cause for Paws is critical to the organization. "It helps to run the entire shelter for the whole year. It supports our veterinary costs, intake costs and staffing expenses. The shelter as a whole is funded in large part by money raised through Cause for Paws. We have two main fundraisers during the year, but this is by far the largest and the one we depend on most."
The event includes Chinese, live and silent auctions, plus a 50/50 and lotto raffles. Tickets are $100 for a bidder number, dinner for two, choice of beer or wine and a door prize ticket. For $40, ticket holders get a bidder number, dinner for one and a door prize ticket. A bidder number only is available for $25. Purchase tickets at www.tuschumanesociety.com.
Tuscarawas County Humane Society President Rhonda Rosenberry said bidders may preview auction items and pick up dinners at the Tuscarawas County Fairgrounds on May 8 from 2-4 p.m.
"The dinner includes pulled pork, cheese potatoes, baked beans, dessert and beverage," Rosenberry said. "Lockport Brewery and Breitenbach Winery provide the beer and wine in special packaging for Cause for Paws. After you pick up your food, you can go back home and watch our online entertainment and start watching the online auctions."
Entertainment will begin online at noon.
"The shelter costs more than $100,000 every year just to function," Rosenberry said. "Through the past year, while a lot of places shut down, we weren't able to do that. We still had animals to take in and care for, and we couldn't use volunteers so our staff had extra work and they worked alone."
"This is our very first virtual fundraiser," Predragovich said, and that is causing some anxiety as the society is unsure how the community will respond. "We are very hopeful, and we know the community always comes out to support Cause for Paws. All of the animals that come to our shelter, whether dogs or cats, get spayed or neutered, so that's a cost for us. That's included in the adoption fee for new owners, and they're relieved of having to arrange for that themselves."
Though costs have remained the same or increased, Predragovich said intakes into animal shelters nationwide have decreased during the pandemic.
"Shelter populations have been at an all-time low with more adoptions and fewer intakes over the past year, which is, of course, pretty fabulous," Predragovich said.
Sponsorships are available for the event, Rosenberry said. "We still need sponsors, and of course, people can just donate to the shelter any time."
Sponsorships range from $250-$5,000, at which level a sponsor receives special gift bags, dinner for eight people and numerous other benefits. "Sponsorships help the shelter out greatly," Rosenberry said.
The Tuscarawas County Humane Society is at 1432 County Road 88 (Tall Timber Road) in New Philadelphia. Call the shelter at 330-343-6060. Numerous dogs and cats are always available for adoption, and potential adopting families can make arrangements to visit and meet their future pet.