Soup and bread fundraiser to benefit local nonprofit, A Whole Community Sept. 26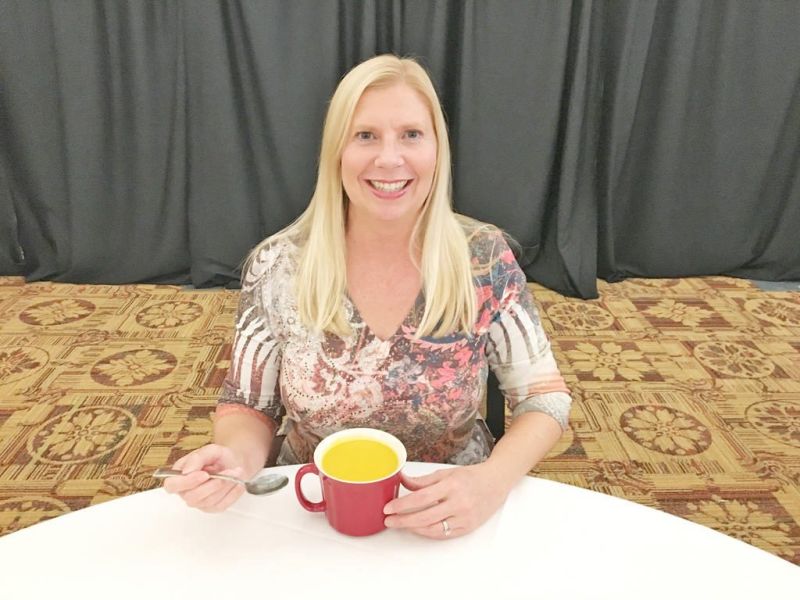 Everyone is invited to enjoy a soup and bread dinner on Wednesday, Sept. 26 from 5-7 p.m. at Kittredge Hall on the College of Wooster campus. The cost of the fundraiser is $6 per person.
The dinner, along with a silent auction, will raise funds to help support the local nonprofit, A Whole Community.
Proceeds will benefit the organization's Community Food Project. The program, initiated in June 2017, is in its second season of delivering donations of farm fresh produce to a wide variety of venues throughout the area.
Community work is nothing new to A Whole Community executive director Karen Potter. "My passion is leading and coordinating multi-sector community projects," Potter said. "As each community member or agency contributes, whether skills, knowledge, money, time, resources, it all comes together and creates the solution."
Grateful for all the assistance she has received in her own life, Potter created A Whole Community to give back.
"A Whole Community was founded March 9, 2016, with a mission to help individuals, families and communities transition to wholeness," Potter said. "We assess the needs of communities and develop sustainable projects that will meet multiple needs all within one project."
The goals of the community food project are to decrease food waste and increase the amount of local fruits and vegetables being used in food pantries, meal sites, summer programs, preschools and schools.
Potter said, "A Whole Community pays the farmers for the cost of their waxed produce boxes, and the farmers fill the boxes with their high-quality, donated produce."
Box costs this season will run around $5,000. Donated funds from the supper will help to cover this cost.
As of Sept. 4 farmers this season have donated 55,235 pounds of produce. The food has been delivered to 42 food pantries and meal sites in Wayne, Holmes, Ashland, Medina, Lorain and Summit counties, providing food to more than 3,100 families in need.
The organization is entirely volunteer run. Potter has been donating her time for the past two years. She works alongside a group of others who also give of their time.
"My husband has been volunteering his time to help receive and deliver the product," Potter said. "It's a very rewarding experience to have so many wonderful volunteers of all ages join in to help. The College of Wooster has been a huge support of the food project. Many students have volunteered their time. Also, three students from the college's social entrepreneurial class have been assigned to help A Whole Community create a sustainability plan."
For more information about A Whole Community Inc., find them online at www.AWCinc.org and on Facebook at A Whole Community, Inc.
The silent auction will have something for everyone. "We have gift certificates for hair salons, massage, pottery, Buehler's, pizza, hand-made baby quilt and Ghanaian bags," Potter said. "We are still accepting items for the auction."
For specific questions regarding the dinner, email Nate Addington at naddington@wooster.edu. Donations may be made through A Whole Community's website or by mailing a check to A Whole Community, P.O. Box 1078, Wooster, OH 44691. For questions regarding the organization, email Potter at karen948@gmail.com.
Everyone who enjoys soup and community can play a part in bringing produce to those in need by attending the Sept. 26 supper and participating in the silent auction.
"None of us can do large initiatives alone," Potter said. "It takes a whole community."
Kittredge dining hall is located at 535 E. Wayne Ave. in Wooster.