Sugarcreek Deer Camp coming Nov. 23 to Beach City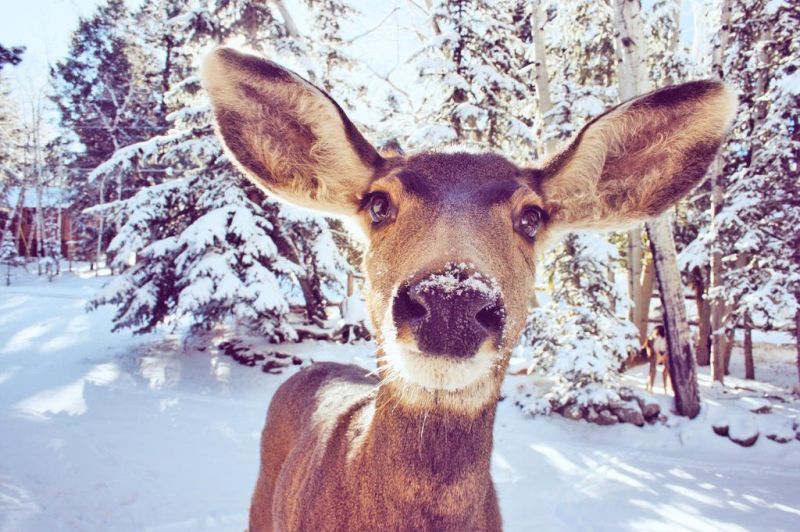 Whitetails Unlimited is a national organization dedicated to the overall betterment of the whitetail deer population in the United States.
Locally, the organization will host Sugarcreek Deer Camp on Nov. 23 at The Ponds Venue in Beach City with raffles and social hour at 5 p.m and a buffet dinner at 6:30 p.m., along with numerous items available for live and silent auctions. The fundraiser will benefit Whitetails Unlimited.
"We are the largest nonprofit deer organization in the country," said Denis Malloy, who heads up efforts in Northeast Ohio and Western Pennsylvania for the organization. "There are more than 150,000 members, and there are 50 chapters in Ohio alone."
Malloy said the Nov. 23 event will be worth attending. "There's a great dinner, auctions and prizes. We've kept the price low enough that it is a great event for families. This is our second year, and we are nearly sold out with more than 400 tickets gone."
Malloy said Whitetails Unlimited is important on several fronts. "We celebrate Second Amendment rights and the history and tradition of hunting in the field. We work to maintain healthy deer herds. We work to recruit new hunters and support conservation causes."
The Sugarcreek Deer Camp event will have 100 rifles as part of the evening's raffles or auctions. "There are also tree stands, knives and other hunting equipment," Malloy said. "Whitetails Unlimited tries to provide information to encourage responsible deer hunting and hunter safety. We keep up with trends, populations and diseases in the deer population."
That population is high at the moment, Malloy explained. "The deer population this year is quite high. There have been fewer hunters in the field the last two years. Normally, there are many hunters who come from other states, and it's an important part of the tourist trade here. But the pandemic has kept people at home. This season promises to be a great year, with more deer and certainly more mature deer in the field."
Malloy outlined the situation if deer herds are left unchecked, with few natural predators. "Nature provides for a thinning of overpopulated herds by other means if we, as predators, don't reduce their numbers. Right now there are several serious diseases in play along with reduced food available. The deer will be facing a dire lack of nutrition and starvation, especially if we have a hard winter and low hunter turnout."
Tickets for the Sugarcreek Deer Camp are available in advance only at www.whitetailsunlimited.com. Search the site for the Sugarcreek Deer Camp event. Basic tickets are $40 per person and include a T-shirt. Tickets purchased by Nov. 15 will automatically be entered in a raffle to receive a $100 hunter's rifle package. The $100 raffle tickets purchased before the event will receive 12 gun board raffle tickets, 40 bucket raffle tickets, a bonus gun entry and a Whitetails Unlimited cap.
Shelly Elliot of The Ponds Venue said there would be trips auctioned off as part of the event. "There is a hunting trip to Africa, there are fishing trips, a pheasant hunting trip and others. The auction items promise to be pretty amazing."
Funds raised by the event will in part help Whitetails Unlimited offer funds for children in cities who might not be exposed to the outdoors and hunting experiences. "There are funds for hunter-safety courses, education, and the conservation of deer and their habitat," Malloy said.
The Ponds Venue is at 10547 Manchester Ave. SW in Beach City.