Holmes County COVID-19 cases rising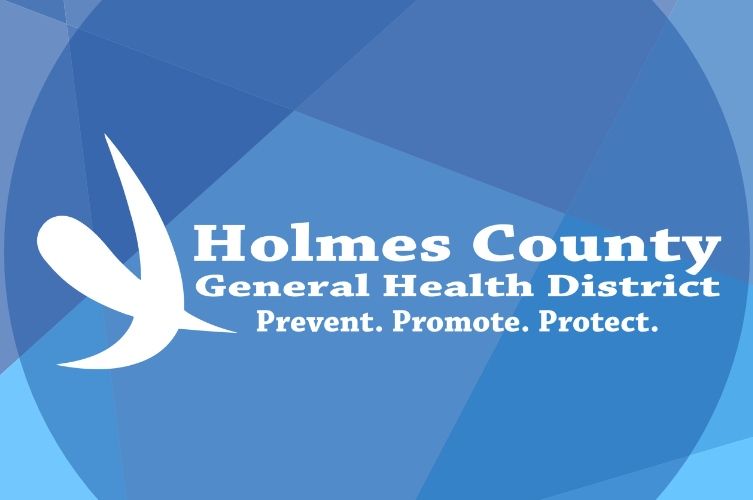 Public health surveillance data for Holmes County from June 28-July 4 indicates COVID-activity in the county continues to rise.
Forty-six new cases were reported to the health department during the week which brings the total to 231 cases. Most of the cases are male (51%) and less than 50 years of age (60%). Twelve zip codes in the county have one or more cases with approximately one-half of the cases residing in the 44654 zip code. The number of hospitalized cases remained at 15, with most of the hospitalized cases male (73%) and 60 years of age or older (80%). The number of COVID-19 deaths reported to the Holmes County General Health District remains at 3, and 107 cases have met the criteria for recovered.
The highest number of reported cases reside in the 44654 zip code (119 cases) and residents of the 44681 zip code (38 cases). The highest case rates were found among residents of the 44633 (569 per 100,000), 44654 (566 per 100,000), and 44681 (476 per 100,000) zip codes.
The percentage of reported cases is slightly higher among males (51%) compared to females (49%) in Holmes County. This pattern is similar to the state average. Among Holmes County residents, the highest percentages of reported cases are among adults ages 30-49. The percentages of cases in these age groups are higher than the state average.
Among Holmes County residents, the highest percentage of hospitalized cases have occurred among adults age 80+ (33%), followed by ages 60-69 (27%) and 70-79 (20%). These age groups account for 80% of all hospitalizations combined which is higher than the state average of 60%.