Wayne Health Dept. plan provides youths free eye care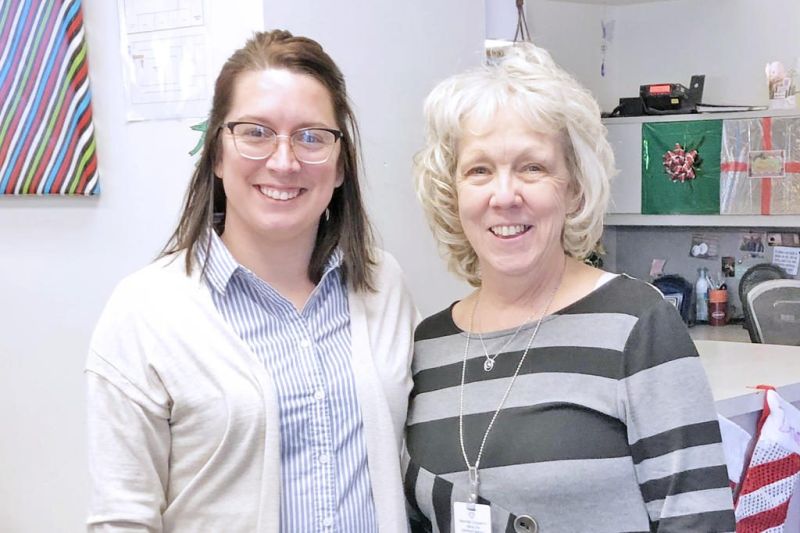 The Vision Service Plan offered through the Wayne County Health Department helps eligible children receive a professional eye exam and glasses at no cost.
The program is a partnership between the Ohio Department of Health, Prevent Blindness of Ohio and the Wayne County Health Department.
"The program targets children whose families can't obtain insurance through work and who are not eligible for public assistance such as Medicaid," said Tami Bucklew, the public health nurse who coordinates the program for the health department.
Bucklew said family income cannot exceed 200 percent of the federal poverty level ($42,660 for a family of three, for example) and the child cannot be eligible for Medicaid or other vision insurance. Children have to be 18 or younger or have not yet graduated from high school. Patients must be U.S. citizens or resident aliens. There is no restriction for the number of applicants per family.
"We provide comprehensive services," Bucklew said. "They go get an eye exam at one of our participating optometrists or ophthalmologists and get their prescription and then they get the glasses."
There are six participating optometrists in Wooster. Before appointment patients should check to make sure their doctor is a participating VSP doctor.
Glasses include polycarbonate lenses with tints and scratch-resistant coating. Medically necessary contact lenses, vision therapy and low-vision treatment also are covered.
"Sometimes we get kids who are on Medicaid, and they have broken their glasses. Medicaid doesn't allow them to get glasses more often than every two years, so we can help those kids too." Bucklew said.
Glasses from VSP are approved once in a 12-month period per child.
Bucklew said early and consistent vision exams are critical, starting in youth.
"People don't realize it, but eye doctors can diagnose brain tumors, glaucoma, diabetes and conditions such as macular degeneration," Bucklew said.
Bucklew said often children's vision problems are not diagnosed until they are screened at school or another program such as WIC. "Parents who might have missed a problem should not beat themselves up," she said. "A lot of times the child has just been naturally compensating for the condition, and the problem might not have been apparent."
Bucklew said she'll never forget the child who, after getting his glasses, told her, "I never could see the leaves on the trees before."
These types of success stories are shared with the national program and its donors.
The VSP program depends on corporate funding, grants and in-kind donations, according to Bucklew.
The parent program serves all 88 counties in Ohio and more than 800,000 Ohioans. Determinations of eligibility are made in Columbus (with a referral from Wayne County VSP). Bucklew said the process usually takes two or three weeks.
Bucklew said, "We can provide glasses to adults who are income-eligible and don't have other insurance, as long as they already have a prescription two years old or newer."
Bucklew said the VSP program also will submit applications even if the applicant is not a Wayne County resident.
To apply for the program, call the Wayne County Health Department at 330-264-9590 and ask to speak with a public health nurse to start the application process, which usually takes approximately two weeks.
Families will receive a voucher to take to a VSP-approved provider for their appointment.