Health fair to focus on plant-based lifestyle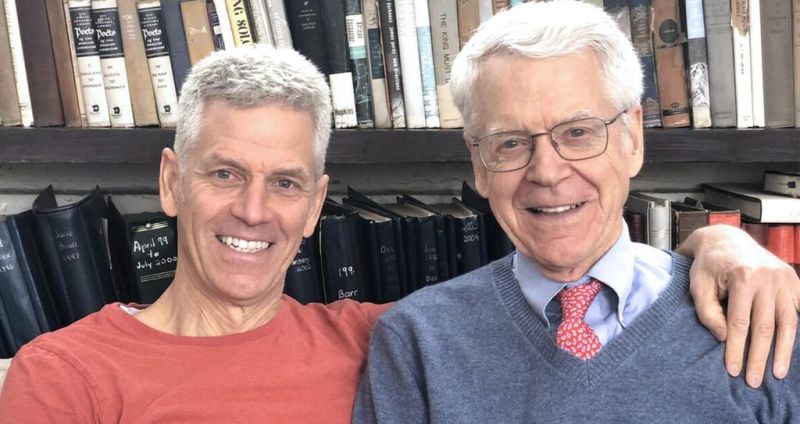 The Tuscarawas Valley Health and Wellness Fair is a combined effort of several local agencies and organizations including the Tuscarawas County Health Department; Ohio Women, Infants and Children program; Kent State Tuscarawas; Tuscarawas County Public Library; and local libraries from Claymont, Dover, Gnadenhutten and Newcomerstown.
The mission of the fair is to empower residents to live a healthy and vibrant life while providing a community of support to educate and encourage a plant-based lifestyle.
The fair will include health screenings, booths and guest speakers including keynote speakers Dr. Caldwell Esselstyn, Jr. and Dr. Michael Greger.
Esselstyn is an American physician, author and former Olympic rowing champion. He is the author of "Prevent and Reverse Heart Disease," published in 2007, in which he argued for a low-fat, whole-foods, plant-based diet that avoids all animal products and oils, as well as reducing or avoiding soybeans, nuts and avocados. The diet has been advocated by former U.S. President Bill Clinton.
Greger is an American physician, author and professional speaker on public health issues, particularly the benefits of a whole-food, plant-based diet and the harms of eating animal-derived products. He is the author of the New York Times bestseller, "How Not to Die," published in 2015.
The whole-food, plant-based diet is unlike a strict vegan diet and promotes eating whole, unrefined or minimally refined plant-based foods. Individuals who adopt this lifestyle base their diets on foods like whole grains, legumes, tubers, vegetables and fruits. It seeks to exclude or minimize sources of animal-based protein and highly refined foods such as sugars, bleached flours and oils.
This free community event is scheduled for June 20 from 9 a.m. to 4 p.m. at Kent State Tuscarawas in New Philadelphia.
"I think for many people, a plant-based diet is not easy," said Jackie Hall, a WIC dietitian and the breastfeeding coordinator at the Tuscarawas County Health Department who follows a plant-based diet. "In your lifetime if you have some sort of health issue, you are willing to do whatever it takes to be better."
As a dietitian Hall said she has not always followed a plant-based diet but rather used the "everything in moderation" toolkit. "I do not feel that way anymore," she said. "With so much evidence-based information available now, we know that ultimately food is medicine."
Hall can't remember how long she has followed a mostly plant-based diet but said it was a gradual process that led to it.
"It wasn't like one day I decided to stop eating dairy and meat," Hall said. "I gradually changed my diet, and that is what I encourage other people to do when they are interested in making that change."
A limited number of tickets will be available beginning April 1 as space is limited. Tickets may be picked up at either the Dover Public Library at 525 N. Walnut St. in Dover or the Tuscarawas County Health Department at 897 E. Iron Ave. in Dover. Tickets are required to be admitted to the keynote speaker addresses.
Questions can be directed to Jim Gill at director@doverlibrary.org or Hall at jhall@tchdnow.org.
Hall said she was interested in announcing the health and wellness fair early to gauge interest in the topics and speakers and to garner more sponsors.
Support the fair by becoming a sponsor. All donations are appreciated. The current 2020 sponsors include Cleveland Clinic Union Hospital, Park Street Pizza, Paramount Advantage, ProVia and WJER.
Kent State University at Tuscarawas is located at 330 University Drive NE in New Philadelphia.