National Healthy Kids Day celebrated locally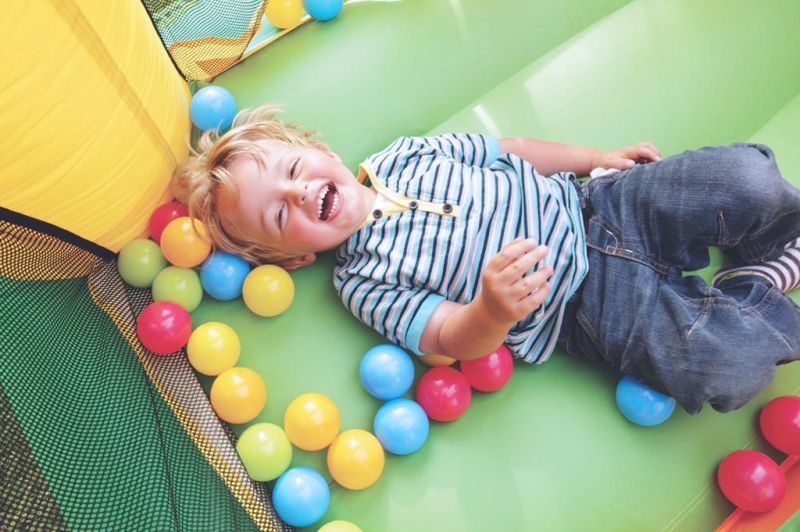 The Tuscarawas County YMCA in Dover will join those across the United States for Healthy Kids Day on Saturday, April 29. The national event focuses on helping young people and their families live healthier lives. The Tuscarawas County YMCA also will host an open house that day, offering members and nonmembers the chance to explore all the YMCA has to offer. Healthy Kids Day will be from noon to 3 p.m.
More than a million kids are expected to participate in Healthy Kids Day around the country.
"The day is all free, and no registration is required," said Elizabeth Sickinger, youth program coordinator at the Tuscarawas County YMCA. "But even though you don't have to register, there's a good reason to get here early. We will have goodie bags for the first 100 kids who arrive."
The day will include community partners geared toward healthy choices, plenty of activities and two bounce houses.
"We have a balloon artist who will be making balloon animals," Sickinger said, "and a caricature artist who will be doing sketches of people."
With so much going on, families should not miss the chance to tour the YMCA building and get a feel for what is available to members.
"We really hope people will come inside and check out their local YMCA," Sickinger said. "We are available to talk about all you can take advantage of here."
While membership numbers fell somewhat once the COVID-19 pandemic took hold, Sickinger said, "We are continuing to see new members joining the YMCA. We are doing well, and I'm sure we will get back to pre-COVID membership levels."
Local community partners for Healthy Kids Day include the Alcohol, Drug Addiction and Mental Health Services Board of Tuscarawas County; Dover-Phila Federal Credit Union; The United Way of Tuscarawas County; Care Source; Altman Hospital; The Village Network; and Pioneer 360.
"Our community partners," Sickinger said, "will offer examples of healthy foods, talk about strength and flexibility promoting exercise for lifelong health, and speak in general about maintaining a healthy family lifestyle. This is definitely one of our biggest events. We are hoping to see participation close to 2019 levels."
According to the YMCA national organization, Healthy Kids Day is the Y's national initiative to improve the health and well-being of kids and families. The national sponsor for Healthy Kids Day for 2023 is Eggland's Best.
"It is very much in keeping with 'healthy mind, body and spirit,' the mission of the YMCA," Sickinger said. "It's a free event for area families to come and have fun and check out the YMCA."
The Tuscarawas County YMCA recently began offering access to fitness center equipment 24/7. There are youth sporting programs, aquatic programs and swimming lessons, and activities and preschool offerings for young children.
Look for updates and information at the Tuscarawas County YMCA website at www.tuscymca.org or at the YMCA Facebook page. Call the YMCA at 330-364-5511. The YMCA is located at 600 Monroe St. in Dover.