New pilot program pairs police and counselors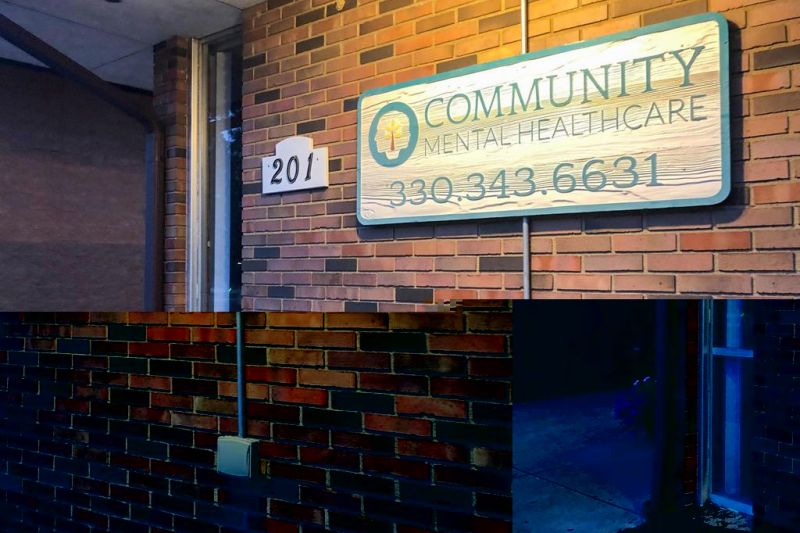 A new pilot program being enacted in New Philadelphia will team counselors from Community Mental Healthcare Inc. with police officers to more effectively aid individuals in the community who are struggling with substance abuse, homelessness and other mental health issues.
According to New Philadelphia Mayor Joel Day, the COVID-19 pandemic resulted in a rise in the use of illegal substance abuse in the city, leading to an increase in overdose deaths. It is a trend the mayor said could not be allowed to continue.
"I really applaud Police Chief Goodwin and JJ Boroski at CMH for coming up with this idea," said Day, referring to the CMH executive director. "I think it will really help address the concerns I raised earlier in the year about drug abuse, drug deaths and homelessness, particularly the problems we've seen along West High Avenue and Bluebell Drive."
Day said the police have needed help in dealing with such situations, and embedding a counselor within the police department is a good solution. "It will help identify the people who need help and get them the help they need.' said Day. "It will also give police officers another person to help them do their jobs better."
Goodwin agreed mental health and drug abuse go hand in hand. He said the COVID epidemic exacerbated the problem because people couldn't get out to access mental health services and they were slipping through the cracks.
"Unfortunately, our officers and first responders are having the initial contact with individuals who are in dire need of mental health services and support," said Goodwin. "People who are truly struggling with substance abuse or behavioral health disorders need help; they need treatment. We do not want to see people needlessly cycling in and out of our jails, so this approach is exciting."
During the pilot program a crisis intervention counselor will work alongside police officers in the office and in the community, providing immediate access to crisis intervention, pre-hospital screenings and immediate linkage to needed services and support. CMH will collect data on the effectiveness of the program and make adjustments as needed.
Boroski said the issues the city is facing are not unique to New Philadelphia. Similar problems are occurring across the state and throughout the nation.
"Individuals and families who are battling substance abuse issues or behavioral health disorders need to have quick and timely access to services that promote recovery," said Boroski. He believes, along with Day and Goodwin, this approach represents a different way to help people recover.
Goodwin said the police department has already begun utilizing the services of a CMH counselor as of Oct. 12 and may allow the counselor to ride along on calls. He said the counselor may even be able to help officers with problems related to the stresses of the job.
"We'd like to give the program a six-month chance if we can," said Goodwin. "We will evaluate it monthly and go from there."
The pilot program will be paid for with existing funds made available to CMH by the Alcohol, Drug and Mental Health Services Board of Tuscarawas and Carroll Counties. The city will not incur any costs associated with the initiative, nor will any community resident who accesses the services it provides.