Despite obstacles, Knights football maintains its standard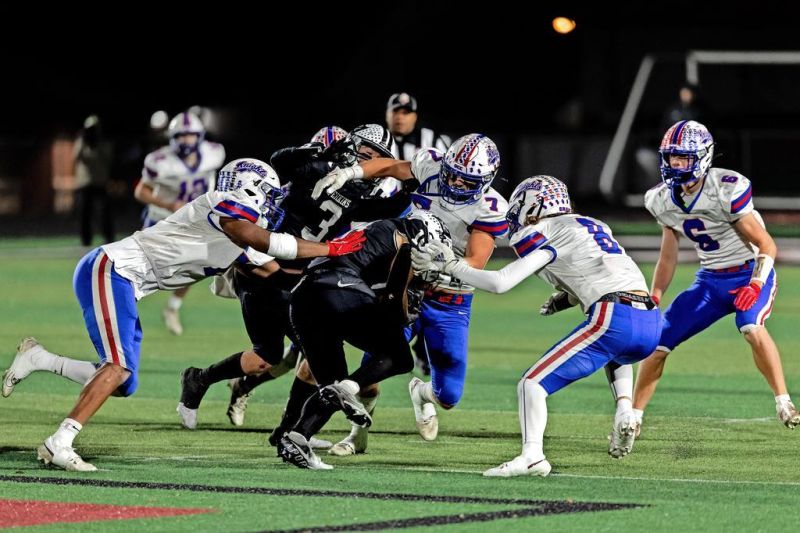 Heading into this season, some people outside of the West Holmes football program wondered if the Knights were going to drop off some this year.
The bar had been set incredibly high the past three seasons — a state semifinal berth sandwiched between two trips to the regional semifinals. With several key pieces gone to graduation and another integral part of the past few playoff runs gone to a new school, it was fair to question whether this year's team would have the same type of success.
Despite those circumstances and several injuries along the way, the Knights advanced to the Division IV regional semifinals once again this year. Their season ultimately ended with a 38-21 loss to top-seeded Perkins at Ohio Health Field at Harding Stadium in Marion on Nov. 10, but this year's team maintained the standard that is West Holmes football despite all the hurdles it had to overcome along the way.
"Our culture is what we're proud of around here," Knights coach Zach Gardner said. "I'm sure there are going to be question marks next year about how we're going to replace this or that, but I think we've shown that we're able to do that."
After reaching the Div. III state semifinals in 2021, expectations were high for West Holmes entering the 2022 season. The Knights ended up losing in the regional semifinals, ending their bid to make it back to state. They entered this season with different expectations from those on the outside, which helped fuel them throughout the year.
"Going into last season, we had pressure," senior Kyle Maltarich said. "We were expected to be great. This year, when people were thinking you're not going to be good, that just fuels you."
West Holmes was coming off back-to-back undefeated regular seasons entering this season. After consecutive wins to start the year, the Knights were upset on the road by Licking Valley in week three. They lost to conference rival Mansfield Senior the following week, dropping to 2-2 overall.
What could have turned into an average season blossomed into much more. West Holmes won its next eight games including home playoff wins over Bryan and Galion.
"We were honed in on never giving up and never backing down," senior Jack Marmet said. "That was our mentality throughout the year."
And there the Knights were, back in the regional semifinals once again.
"We knew what we were capable of (this season)," senior Nate Fair said. "I'm so proud of everybody on this team. I love everybody on this team."
This year's seniors finished as the first class in school history to reach the postseason in all four years of their high school careers. Included in that time were three conference titles (two outright), the first trip to state in program history (2021) and four consecutive berths in the regional semifinals or beyond.
"They are just one of the best groups to coach," Gardner said. "They're all going to go do successful things in life. There's no doubt about that."
Although the Knights are losing several talented players to graduation, they return most of their starters on offense and defense, so the program remains in a good position heading into next season.
"We are very excited about the pieces that we have coming back," Gardner said. "I'm sure we're going to have some younger guys playing varsity football for the first time stepping up. This offseason in the weight room is very important for those kids.
"We'll have our exit meetings with them on (Nov. 14), and they'll know exactly what to do to maintain the standard of success we have around here."